News
OSN and All3Media International collaborate to bring new content to viewers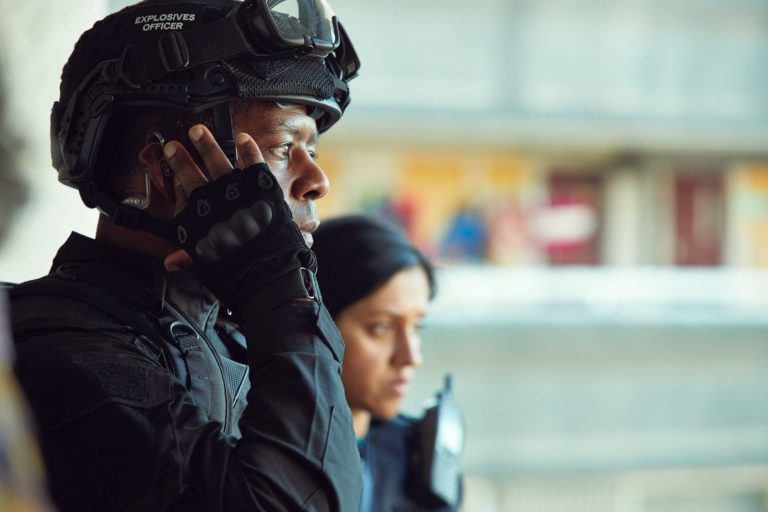 Aya Hussain
OSN announced today , the region's leading entertainment content network, has announced a content agreement with global production company All3Media International. The new agreement cements OSN's position as the region's preferred partner for world-class studios and entertainment companies, and enriches its premium content portfolio with more world-renowned titles. The list includes the highly anticipated short series The Tourist, produced by BBC1/HBO Max, Stan and ZDF, starring Jamie Dornan as "The Man" and created by Two Brothers Pictures, the Emmy- and Golden Globe-winning company. This mystery series tells the story of a man who wakes up in the middle of a remote area of ​​Australia with no memory and the entirety of his past. The cast includes an impressive cast of Danielle MacDonald, in Dumplin' and Unbelievable, Shalom Braun-Franklin (Line of Duty, Roadkill), Damon Harriman (Once Upon A Time… in Hollywood), Olafur Darre Olafsson (The Missing, The Widow), and Alex Demetrides (Total Control and The Cry). The series will be shown exclusively on OSN on the day it premieres on HBO MAX in the US.
Also shown on OSN under this Agreement Another new action-packed drama series Trigger Point, from executive producer Jade Mercurio, creator of Line of Duty, one of Britain's biggest TV shows of the century. The six-episode thriller is the first by screenwriter Daniel Brierley, and it has recently been agreed to renew for a second season. The series tells the story of bomb-disposal expert Lana Washington, played by Vicki McClure, and her partner, Jules Notkins (Adrian Lister), as they deal with bombing threats in the British capital. The new series is available in full on OSN Streaming.
On this occasion, Kelly Schick, Director of Sales for Africa, Middle East, Turkey and Israel described All3Media International has named OSN "the most prominent narrative content network in the UAE" and is delighted to feature on OSN the work of such well-known producers as Jack and Harry Williams and Jed Mercurio. 20220308 Nick Forward, Chief Digital and Content Officer at OSN, said that the leading regional entertainment content network is always looking for the best in TV to cater to the diverse audiences in this region. He added, "All3Media International is one of the world's leading premium TV content distribution companies, and we are thrilled to offer OSN subscribers some of their best work of the year
."
The OSN umbrella currently covers a wide range of exclusive and best-in-class entertainment, thanks to long-standing partnerships with a number of The biggest studios and production companies, such as HBO, NBC Universal, ViacomCBS, Paramount, MGM, Sony and more.
OSN subscribers can enjoy new worlds via The latest cinema releases, the biggest Hollywood movies and series, along with OSN originals, the ease of enjoying your entertainment anytime, anywhere with the OSN Streaming app, and thousands of hours of exclusive content that pleases everyone