News
"Food Industries" participates in the Scientific Forum for Food Industries Research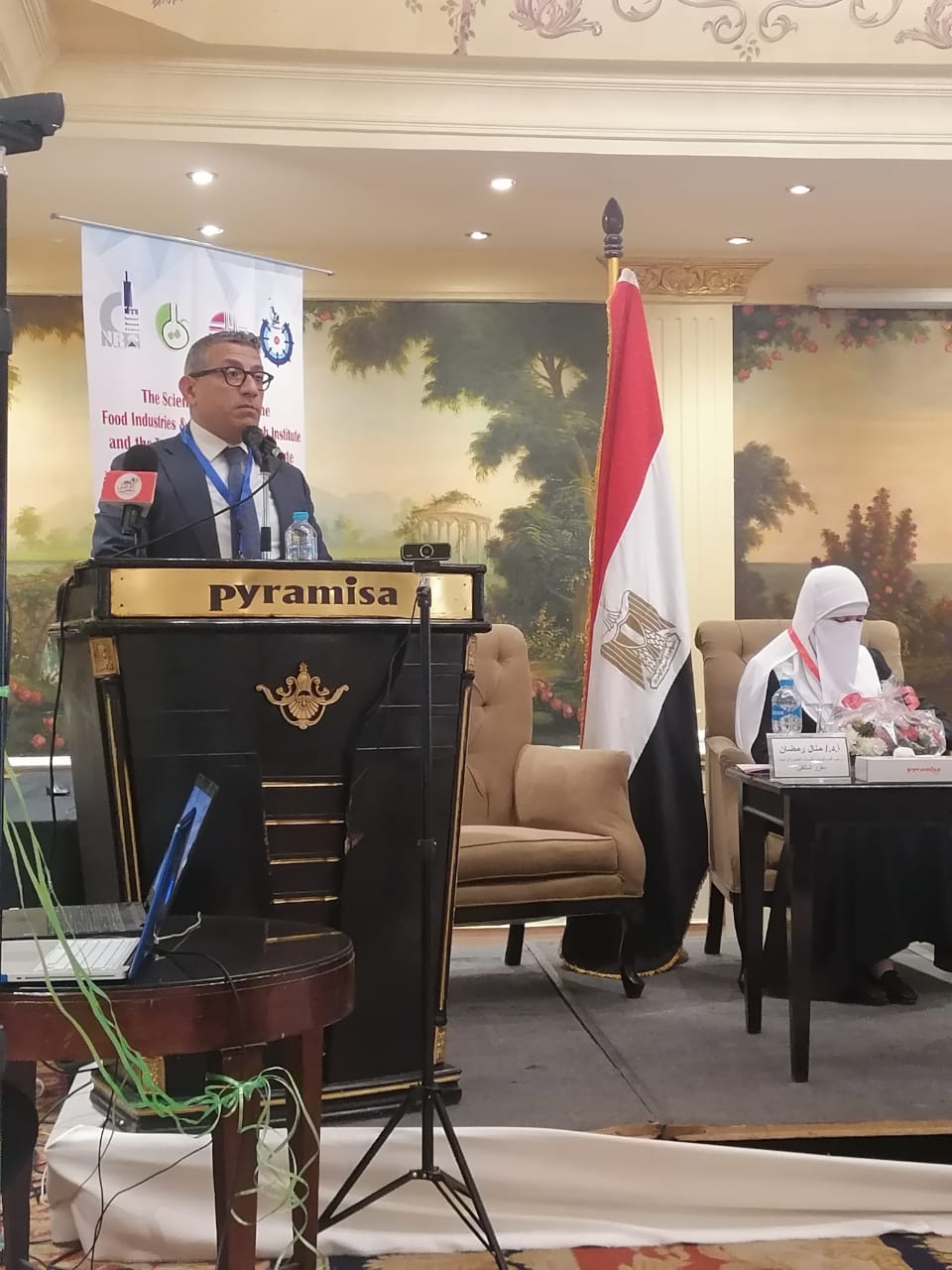 Books: Fathi Al-Sayeh
Yesterday I participated in "Food Industries" At the Scientific Forum for Research in Food Industries
and Nutrition and the Institute of Textile Research and Technology at the National Research Center under the title: "Modern Technologies and Applications" of plant extracts in the food and textile industries," under the auspices of Dr. Mohamed Hashem, head of the National Research Center, and Dr. Mahmoud Saqr, president of the Academy of Scientific Research. Mahmoud El-Bassiouni, Executive Director of the Chamber, reviewed during the forum the Chamber's various activities and services to support food establishments, as well as all cooperation protocols with various parties to provide distinguished services that suit the needs of food establishments, especially small and medium-sized enterprises, to access financing and local and foreign markets.
Al-Bassiouni referred to the Chamber's cooperation with the Green Growth Project, which is being implemented by the United Nations Industrial Development Organization – UNIDO to rehabilitate facilities for commercial use. He agreed with the requirements of the green economy, working to rationalize energy, make better use of resources, adhere to environmental and sustainability standards, as well as the Chamber's initiative to inventory agricultural waste in cooperation with the Regional Center for Food and Feed of the Agricultural Research Center to inventory industrial waste after manufacturing and production processes such as tomato and orange peel and reuse it in fodder production, as well as a project Maximizing the added value of the tomato crop in supply chains, adding that the first training center will be established to provide technical support to farmers and producers in peaceful ways for planting, harvesting and production, and ways to maximize the added value of tomatoes for export. )
At the end of his speech, Al-Bassiouni expressed the chamber's full readiness to communicate with the private sector to encourage the initiatives of the National Research Center for modern applications at the level of the food sector.