News
Connecticut signs a financing program with Capiter in Egypt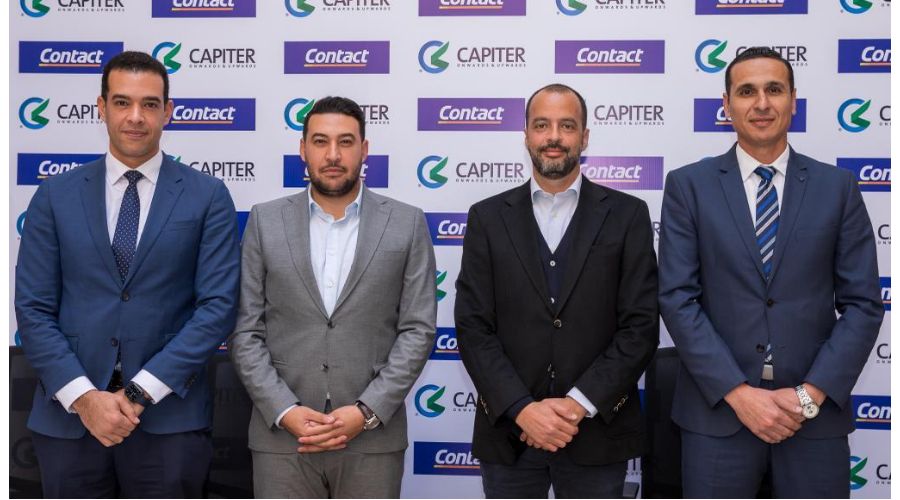 Aya Hussain
Signed Connecticut Financial Holding, the leading company in The field of non-banking financial services in Egypt, through Contact Factoring, one of the largest financing programs with Capiter, which specializes in supporting merchants and suppliers of small and medium enterprises, in a unique deal that allows Capiter to provide a distinct experience to its customers and grow together.
And Connectict will help Capiter expand in all governorates of Egypt, as an extension of Contact's expansion in supporting startups in Egypt, by enabling Capiter to finance their businesses And the business of its clients from small and medium-sized companies to traders and suppliers in various fields, by creating an integrated chain of services through the Kapiter platform.
The financing program starts with 11 one million pounds as a first stage and it grows with the growth of Kapiter's business volume. 5727366
On his part, Mr. Saeed Zaatar, Managing Director and CEO of Connecticut Financial Holding, "This deal is an extension of Connecticut's vision in the Egyptian market, and that supporting small and medium-sized companies is a key direction in developing the economy and developing market mechanisms. He added, We work with all entities and companies to support various businesses through our services that have distinguished us for more than 70 years ago, and the financing program What Connecticut will provide to Capet is the result of a shared vision to support companies in all provinces. In addition, providing diversity in the field of finance through financial technology and digital transformation will contribute to the development of the Egyptian market in general, in addition to increasing the volume of sales and supply operations, which reflects the stable economic situation in Egypt.
He stressed that the step to expand financing for small and medium-sized companies is an important step in the direction of supporting these emerging companies, which are an important component of the Egyptian economy, and added, these companies have become the basis for opening There are many new fields in Egypt, which everyone will benefit from, whether at the level of the state and the economy, down to the consumer himself, so we believe in the power of emerging companies in growth and success, and we see Connecticut as a major partner in these successes.
Mr. Mahmoud Noah, CEO of Capiter, expressed his gratitude for the partnership, which will support the supply operations of more than
A thousand dealers and more than a thousand suppliers to cover all parts of the Republic. He explained that Kapiter works with merchants and owners of small and medium enterprises through a unified platform to help them obtain goods and orders for those projects by employing advanced technology that helps these projects know the trends of the markets in which they operate as well as helping to build their distribution strategy to increase efficiency Distribution operations, as we aim to be the primary platform for small and medium enterprises in all fields through the purchase process and payment methods and payments"
It is worth mentioning that the Contact Group Holding has launched a package of strategic deals and investments in the technology and financial technology sectors with the aim of expanding its scope and reaching various sectors with a set of integrated financial solutions that it offers. Connecticut continues to implement this strategy to support and participate in emerging companies in all areas complementing the group's services and products. In the Egyptian market in July 2022, an e-commerce platform that aims to connect merchants and small and medium-sized companies directly with suppliers through an application, which provides a comprehensive service to customers so that they can provide Purchase order and delivery service request, in addition to providing an electronic payment mechanism. Capiter provides its services through a network that includes more than 11 a thousand merchants and hundreds of global and local manufacturers, in addition to owning a fleet of more than 400 Truck offers more than 7 thousand products on its platform with a growth rate of 11 Double on an annual basis.