News
In cooperation with the Egyptian Food Bank: GIG volunteer work team participates in packing and packaging thousands of cartons for distribution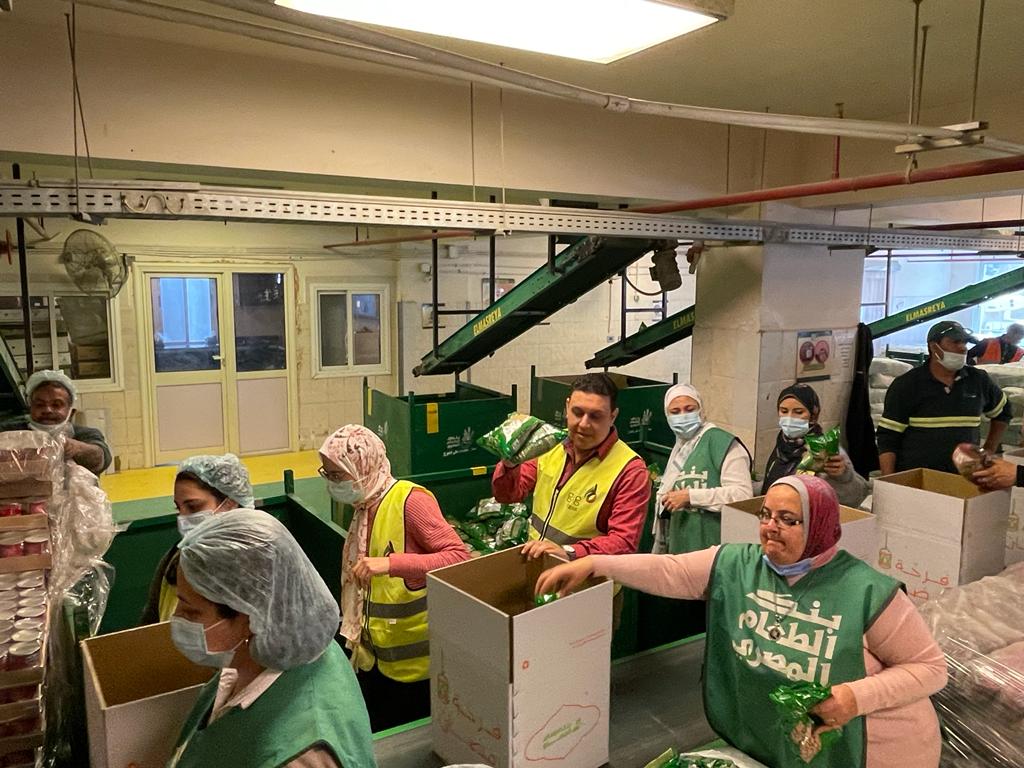 Iman Al-Wasili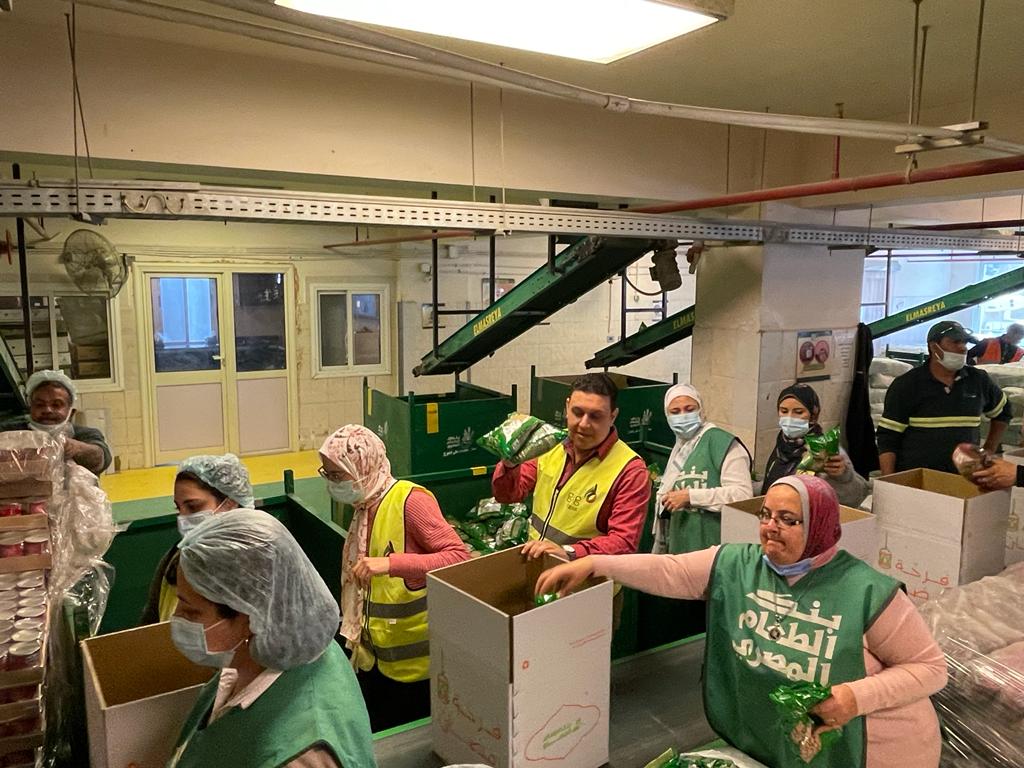 "GIG Insurance – Egypt" company headed by Alaa Al-Zuhairi, managing director, confirms Day after day, it is one of the pioneering companies in assuming its societal responsibilities, and that it exercises this responsibility not out of bragging, but rather out of its belief in the importance of the societal role of companies and institutions for the advancement and advancement of society. During the past few days and within the framework of Egypt's celebrations of International Women's Day, as well as the approaching of the blessed month of Ramadan, the volunteer work team "GIG Insurance – Egypt" in cooperation with the Egyptian Food Bank to help in packing and packaging thousands of cartons on the production line at the Food Bank headquarters in the Third Settlement, where These cartons will be distributed to single mothers in the month of Ramadan.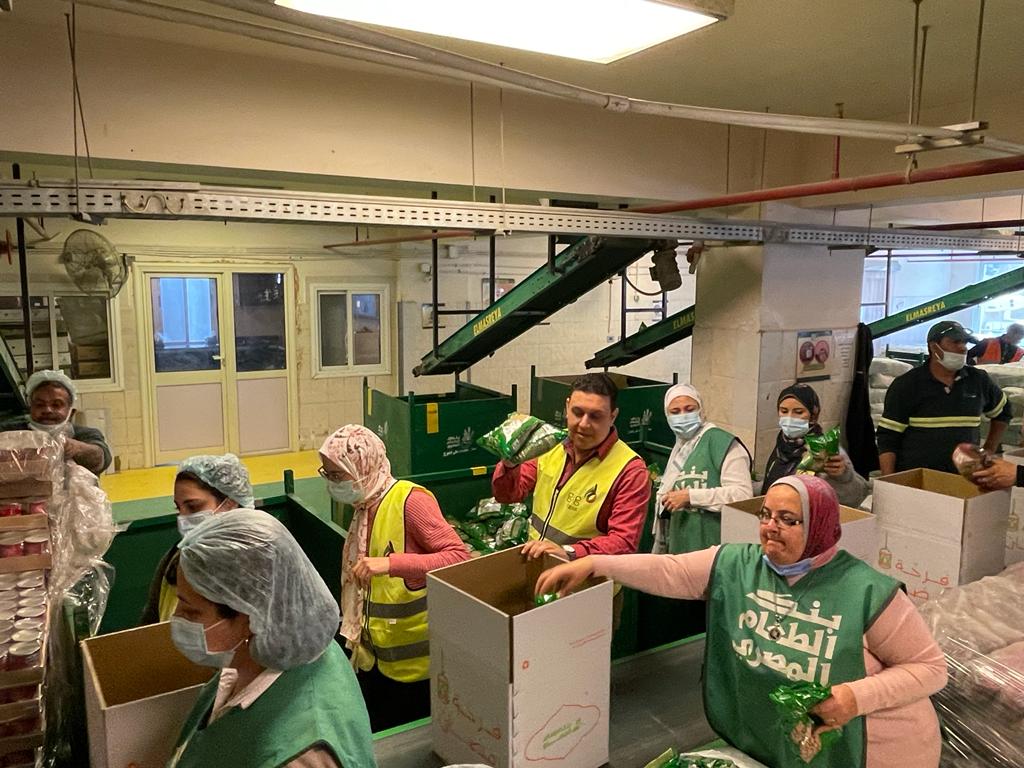 This initiative comes from "GIG Insurance – Egypt" based on the directives of the company's senior management, and these directives stem mainly from its belief in the concept of social solidarity, and in implementation of its policy that is compatible with the objectives of the state Development, on top of which is achieving sustainable development, and as evidence of this, the company, during the past weeks, sent a convoy that included a team of Volunteer employees from its various departments to distribute blankets to the residents of earthquake dwellings in the Ain Helwan area, in coordination and cooperation with the Misr Association for Culture and Community Development through the Association's branch there, where blankets were distributed to more than 150 One of the most needy families in an atmosphere of joy and happiness that covered everyone's faces.
The initiatives of "GIG Insurance Egypt" are many and varied, not only with the aim of alleviating the burdens of low-income families, or supporting female breadwinners, but also to motivate and encourage many segments of society to contribute to supporting the economy through small projects. Very at a low cost, which was embodied by "GIG Insurance – Egypt" on the ground in Gharbia Governorate in cooperation with the Orman Association and under the auspices of the Directorate of Social Solidarity and the Agricultural Administration in the city of Zefta by cultivating many rooftops in the village of Sunbat with vegetables and fruits such as grapes, and the company targeted as a result of this The project is to reduce pollution and reduce the increase in carbon dioxide in the surrounding atmosphere, in addition to reducing water consumption as drip irrigation is carried out.
In a special statement to "Businessmen," Alaa Al-Zuhairi, managing director of "GIG Insurance – Egypt," confirmed his company's continued support for the efforts made by many institutions and NGOs with the aim of raising the standard of living of a large segment of the population. Citizens, and alleviating the burdens of needy families, in addition to the company's cooperation with bodies and institutions working in the field of health, such as Ahl Masr Hospital, Baheya for Breast Cancer, and Ayadi Hospital for Cancer Treatment in Alexandria. 2022