News
Mondelez Continues to Support Women "Acknowledgments Programs and Hearings for Female Employees"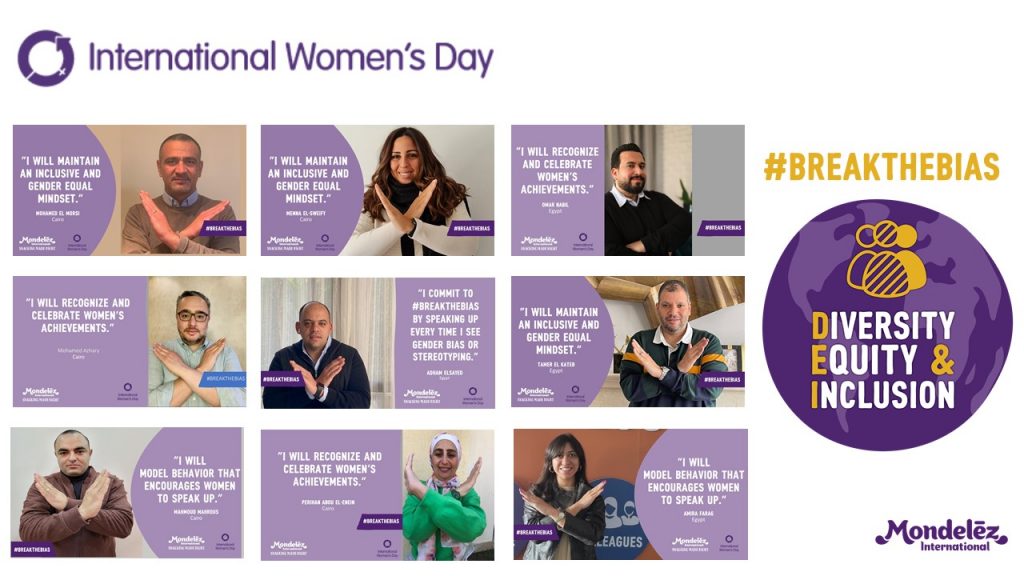 Aya Hussain
The Power of Working Women on International Women's Day:

For more than a century, International Women's Day has been celebrated on the eighth of March of each year, and this year specifically marks the day International Women's Day slogan #BreakingBias #BreakTheBias; Which highlights the promotion of the idea that the world is free from prejudice, stereotypes and discrimination.
627684254
Mondelez participates in this year's celebration through listening sessions for all female employees to know their recommendations and suggestions to create an environment It is better to work as a distinct and targeted action plan will be organized to achieve those recommendations and proposals.
This In addition, sessions have been organized at the global and local levels with specialized experts to discuss how to achieve neutrality, support women, accept difference and celebrate them in general as an institution and as individuals. A program of thanks and appreciation was also launched for individuals who were a source of inspiration in achieving neutrality and breaking prejudice to encourage the dissemination of the principle of equality and support the elements of inspiration.
In light of this, the leadership team of Mondelez Orient led a campaign in all sectors, to achieve the main objective of the slogan this year, as each sector chief pledged how to achieve equality and break prejudice through EMA We strive for equality, celebrate the achievements of others, welcome difference, and make this an individual duty as well as a collective duty, since we are all responsible for breaking prejudice in our societies.
It is worth noting that the company celebrated this year the achievements that have been achieved in the women's file by sharing the percentages of female power and new employees in the company.
The percentage of female employees was appointed last year 627684254 to 2020 % compared to whose lineage reached 35 % and year 2021 in which the percentage reached % .
as The company announced its commitment in the coming years to make sure to increase the number of female employees in the sales and supply departments, which are considered the most exclusive departments for male employees in Arab societies, and to continue encouraging employees to benefit from the program launched by the company last year, "Employee Support Program", which constitutes support permanent for its employees to take care of their health, psychologically and socially in order to create a better work environment