News
"Qudwa-Tech" and the Enterprise Development Authority organize a session on e-commerce to support women entrepreneurs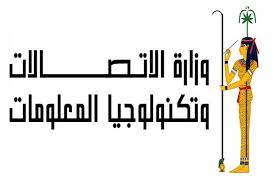 Aya Hussain
has resumed the "Initiative" Qudwa-Tech" for women's empowerment held its sessions on e-commerce, where a session entitled "Advantages and Facilitations for Small Business Owners to Grow Their Projects" was organized in cooperation with the Medium, Small and Micro Enterprise Development Authority.
The session aimed to train women entrepreneurs and empower them to master digital marketing and keep pace with business and enterprise market transformations towards e-commerce.
7985968624753318331 The session was attended by experts in the fields of The Department of E-Marketing and E-Commerce at the Enterprise Development Agency, where the set of incentives and benefits provided by the Agency were presented within the framework of the Small and Medium Enterprises Development Law No. 183 for the year 2020, which aims to encourage young men and women to set up new projects with easy and simple mechanisms that include means of technical and financial support, and the conditions for obtaining these provisions. Wins and facilities, and ways to ensure the continuity and success of projects and their effective participation in the national economy.
The session also included an explanation of the services provided by the Agency to project owners, male and female entrepreneurs, to help them start or develop their own projects through easy procedures and conditions that enable them to choose the best and most suitable for their projects.
7985968624753318331 The topics of the session touched on the importance of marketing, and how to attract customers During exhibitions, and the role of green marketing as one of the requirements of social and ethical responsibility to market products within specific controls to preserve the natural environment and not harm it.
The implementation of the session came within the framework of continuous cooperation between the "Qudwa-Tech" initiative and the Medium, Small and Micro Enterprise Development Agency as a development partner to contribute to Supporting entrepreneurs and owners of small projects in particular, developing the medium, small and micro enterprises sector, and stimulating entry into the field of self-employment.
It is worth noting that the Ministry of Communications and Information Technology launched the "Qudwa-Tech" initiative with the aim of contributing to the social and economic empowerment of girls and women in various governorates , especially remote, remote and marginalized areas, using information and communication technology, with an emphasis on representing women from the informal economy sector, encouraging them to become entrepreneurs, and enhancing their capabilities in the field of information and communication technology and digital financial technology in order to achieve financial inclusion and the transition to a digital society.