Economy
The launch of a new training program for young people within the framework of the digital citizenship initiative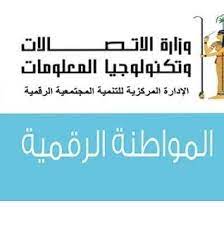 Aya Hussain
The activities of the program have started The training, organized in cooperation with the Egyptian Public Library in Dokki, is daily 30 and 224 October, with the aim of building youth capacities on the basic skills of digital citizenship and its practical applications, in addition to strategies for online protection and prevention of digital dangers.
The training program came within the activities of the Digital Citizenship Initiative, and the training lasted for ten training hours for two days. It also targeted the youth group from the age of 224 to 224. year.
The program aims to raise awareness of the concept of digital citizenship and its various axes. And he reviewed the ways to disseminate methods of protection from the dangers of the Internet, by building their conscious digital skills to achieve a safe presence on the Internet.
This came within the framework of strengthening the efforts made by the Ministry of Communications and Information Technology to raise societal awareness of digital citizenship and a safe Internet, developing the capabilities of young people and adolescents in this field, and promoting safe use and positive technology, and prepare them for the digital transformation process.
It is worth noting that the Ministry of Communications and Information Technology has been working for years, in cooperation with local and international partners, to enhance and develop the capacities of young people and adolescents, especially with regard to digital citizenship skills and a safe Internet, by raising awareness of the dangers associated with the use of the Internet, especially the means of communication. This includes reducing violence and cybercrime rates, increasing the use of safety programs, and working to spread protection methods and fortify society. Therefore, the Ministry launched the Digital Citizenship Initiative in order to promote the safe and positive use of technology, especially for children and youth, and to disseminate methods and methods of protection and safety on the Internet by building the conscious digital skills of the Egyptian citizen, and access to a safe and reliable electronic environment for society.