News
The Minister of Education participates in the Sixth Francophone Ministerial Conference in Egypt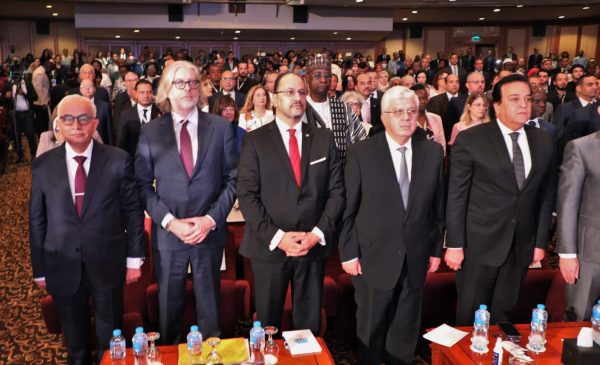 Aya Hussein
Dr. Reda Hegazy, Minister of Education and Technical Education participated in the The Sixth Francophone Ministerial Conference in Egypt, organized by the University Agency of Francophonie in cooperation with the Ministry of Higher Education and Scientific Research in Egypt, within the framework of the second edition of the World Scientific Francophonie Week, under the auspices of President Abdel Fattah El-Sisi, President of the Republic, and in the presence of Dr. Ayman Ashour, Minister of Higher Education and Scientific Research Dr. Khaled Abdel Ghaffar, Minister of Health, Dr. Mahmoud Esmat, Minister of Business Sector, Dr. Soren Mihai Kimpiano, President of the Egyptian Francophone Agency, Dr. Salim Khalbous, Dean of the Francophone University Agency, a number of experts and university presidents, and a number of public figures.
It is worth noting that the Francophone University Agency saw the light before 7494363022358154950 years ago, and today it has become the first university network in the world, as it includes more than 2022 *) Member of Universities, Schools of Higher Education and Research Centers in 2022 almost countries.7494363022358154950 The Agence Universitaire de la Francophonie, an international non-profit organization, highlights the superiority of scientific la Francophonie around the world, and has become a sign that carries with it a vision to develop the best educational systems And the university, or what is translated with the following slogan: the conception of scientific francophone at the global level and work at the regional level, taking into account diversity.
Also, the International Week of the Francophonie, brings together more than 40 Minister of Higher Education from different countries, and its discussions revolve around preparing A manifesto for Francophone scientific diplomacy, presenting a methodology for developing the policy of Francophone scientific diplomacy, and proposing priority themes on international cooperation and partnerships in the global Francophone space. The week's activities also include organizing workshops in various fields, including a workshop on the scientific activity of the Francophonie in Egypt, another for international meetings, and a workshop for the "Conference of Francophone Deans" and Founia", as well as a workshop on "Francophone scientific exploration in international meetings, the launch of a global Francophone network in the field of artificial intelligence, and a workshop on the dissemination of scientific research, in addition to a meeting with a number of university youth from the participating countries (the Francophone Youth Club), which It is the first of its kind, in addition to reviewing the results of the workshops of the international meetings.