News
The Mohammed bin Rashid Innovation Fund grants $680,000 to Avani Eco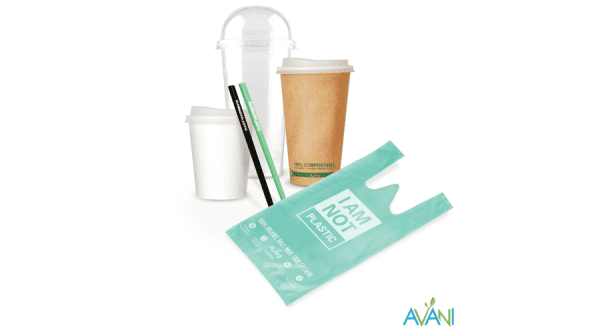 Aya Hussain
The Mohammed bin Rashid Innovation Fund announced the initiative Launched by the Ministry of Finance with the aim of supporting innovation at the level of the United Arab Emirates, today, it has provided 2.5 million dirhams in financing to the UAE-based Avani Eco Middle East, which seeks to harness the latest technology innovations to find effective solutions that contribute to addressing the crisis. global environmental pollution caused by plastic waste. This financing comes within the framework of the Fund's guarantee plan program, which is concerned with providing financing solutions to help innovative projects develop and develop their businesses.
Avani Eco provides a variety of products made of biodegradable plastic Made from the starch of the cassava plant, as well as a wide range of sustainable food packaging products made from renewable sources. From its headquarters in Dubai Science Park, Avani Eco intends to use this funding to move all of its manufacturing operations to the UAE so that it can manufacture all of its products locally, in addition to supporting its efforts in the field of research and development
.
and added: "In line with the vision of the Mohammed bin Rashid Innovation Fund aimed at promoting innovation in the country, we are confident that our support for Avani Eco will contribute to the protection of the natural environment, and support the unremitting efforts of the country to continue its pioneering role in developing and implementing the latest innovative and sustainable technical solutions".
Avani Eco, which was established in the year
, manufactures eco-friendly and reusable products. Degradable by 333% and completely free of plastic such as bags, cutlery, cups, packaging supplies, and drinking straws. Using advanced technology and renewable resources made from plants, these products represent an ideal alternative to single-use plastics, which take hundreds – even thousands – of years to decompose naturally in the soil. .
from his side, Peter Avram, CEO of Avani Eco Middle East, said: "We are very pleased to receive this support from the Mohammed bin Rashid Innovation Fund at a time when we look forward to continuing the great success we have witnessed since the establishment of the company, and continuing our constant endeavor to contribute to efforts to save Our planet is a disaster caused by plastic waste. In this context, we renew our commitment to provide the best economic and environmentally friendly products, which are completely locally manufactured in our facilities in the United Arab Emirates
."