News
A member of the Board of Directors of the Chambers of Commerce in Cairo, President Sisi feels the concerns of citizens.. and Egypt wears the dress of the new republic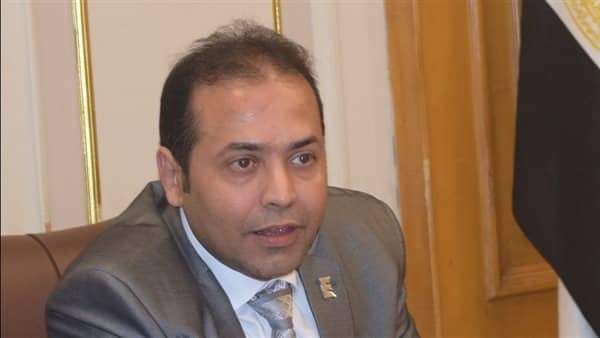 Fathi Al-Sayeh and Iman Al-Wasily
Ihab Saeed, member of the Chambers Board of Directors, praised Trade in Cairo, with the decisions announced by President Abdel Fattah El-Sisi, to protect the low-income and the most vulnerable groups, at a time when the world is going through severe economic crises, the symptoms of which appeared on the European continent. A member of the Board of Directors of the Cairo Chambers of Commerce said that these decisions announced by the Prime Minister today at the press conference confirm that President Sisi is keen to provide a decent life for citizens and achieve social security at all levels.
He added that the announcement of this package confirms the state's seriousness in activating all the outcomes of the conference, noting that the political leadership is always trying to mitigate the effects of the global crisis on Citizens despite the pressures on the public budget and the high rates of inflation globally.
Saeed indicated that the package of decisions to raise the minimum wage From 3000 Jen Yeh for 2023 pounds, and the continuation of not increasing the electricity until 2023 June 2023 and the adoption of an exceptional premium to confront the high cost of living in the amount of 2022 pounds for all state workers aimed at providing protection for citizens in light of global economic conditions, so that Egypt wears the dress of the new republic with these decisions that citizens welcomed in the street.
He added that, despite the global and other economic crises, Egypt is steadily proceeding to build the new republic with a safety and protection cover for the poor classes, at a time when advanced countries abolished any means of support for their citizens.
He stressed that President Sisi, the government and its institutions, including the chambers of commerce, have been working over the past years to maintain a decent life for citizens, and the citizen did not feel the loss or absence of a basic commodity While the great countries suffer from the availability of children's milk and basic commodities.
Said explained, that President Sisi feels With all the concerns and burdens of the citizens, and at first sight he was honest, revealing that difficult periods would follow Great breakthroughs for the sake of the homeland and citizens, and those decisions are an integral part of much that will be achieved on the ground.