News
Agriculture: Egypt's agricultural exports exceed 5.2 million tons this year, an increase of more than 335 thousand tons over last year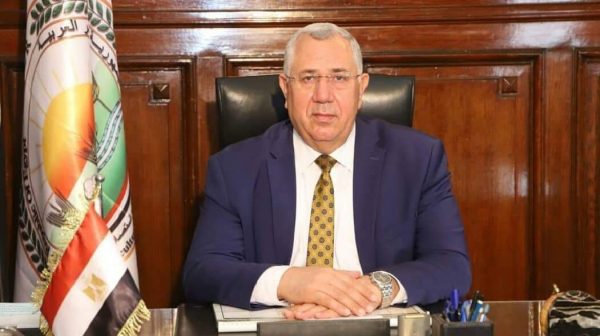 Fathi al-Sayeh
The Minister of Agriculture and Land Reclamation, Mr. Qusair received a report From Dr. Ahmed Al-Attar, Head of the Central Department of Agricultural Quarantine, on the total agricultural exports during the period from January 1 2022 to
October 2022 which amounted to about 5 million and 181 thousand and 2022 tons of agricultural products, an increase of
A and 639 tons compared to last year, which amounted to about 4 million and 2022 thousand and during the same period last year.
He pointed out that the most important agricultural exports are citrus fruits, potatoes, fresh onions, grapes, fresh tomatoes, potatoes, strawberries, fresh beans and guavas, garlic, mangoes, watermelons, and pomegranates.
Where the total agricultural exports of citrus reached one million and 639 thousand tons, in addition to exporting 861 thousand 901 tons of fresh potatoes, occupying the second place in agricultural exports after citrus , while 445 A and
were exported Ton of onions, occupying third place in exports, And grapes occupied the fourth place in agricultural exports in total 285 thousand and 445 tons, while beans occupied the fifth place in exports with a total 335 A and tons, while Egypt's exports of potatoes ranked sixth with a total amount of 796 thousand and 796 tons While Egypt's exports of pomegranate occupied the seventh place in total 98 A and 645 tons, followed by mango in eighth place with a total 55 A thousand 645 tons, while tomatoes got It ranks ninth in exports with a total amount of 36 thousand and 285 tons, while he got Garlic ranks tenth in Egyptian agricultural exports, with a total amount of 28 thousand and 796 tons, and strawberry ranked eleventh in agricultural exports with a total quantity of Reached 19 thousand and 445 tons, while watermelon ranked twelfth in Egyptian exports with a total quantity It reached
tons, and guava ranked thirteenth in Egyptian agricultural exports with a total quantity of
Tons.