News
The Minister of Petroleum discusses with the Saudi company APSCO its plans inside Egypt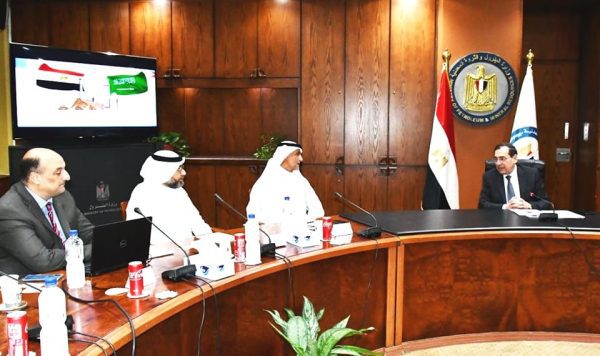 Aya Hussain
Eng. Tariq received Al-Mulla, Minister of Petroleum and Mineral Resources, Executive Director of the Saudi Arabian Petroleum Products Trading Company (APSCO), Mohammed Ali Reda and his accompanying delegation. Injecting investments in this field in Egypt, first at Cairo International Airport, and then at the rest of the Egyptian airports.
) 7465602731198604621 During the meeting, Al-Mulla confirmed that the Saudi company has great experience in the field of aviation fuel and lubricants, extending to more than 356. years, welcoming the company's desire to invest in the Egyptian market in this field, in addition to its willingness to provide its expertise, whether in the field of aircraft catering or in the areas of digital transformation and emission reduction, among others. He added that Egypt has distinct opportunities to expand in the field of aircraft catering. They were supplied with fuel, especially in light of the recovery of tourism activity, whether inside or outside Egypt.
The meeting witnessed a review of the activities of the Saudi company, where it carries out aircraft catering activity in more than 40 airports, both in the Kingdom It is also the exclusive supplier of aviation fuel to Saudi Aramco and the strategic partner of ExxonMobil in Saudi Arabia, in addition to reviewing the company's plans in Egypt during the coming period and its plans to expand its activities globally in cooperation with Misr Petroleum Company.
On his part, the CEO of the company confirmed that it is Egypt puts at the top of its list of priorities to expand its activities in new areas around the world, and it intends to pump large investments into the Egyptian market, especially in the field of aircraft catering, pointing to the great support that the company enjoys from the Saudi government to enter the Egyptian market.
The meeting was attended by the geologist Alaa Al-Batal, CEO of the Petroleum Authority and the accountant Khaled Othman, deputy head To the Internal Trade Authority and the supervisor of foreign trade and accounting Heba Abdel Qader, Assistant Vice President of the Authority for Foreign Trade, and from the Saudi side, Dr. Azzam Qari, President of the Saudi APSCO Company for Fuel Affairs, and Abdul Karim Al-Agha, Director of Business Development and Sustainability in the company.