News
PUBG Mobile announces its collaboration with football legend Lionel Messi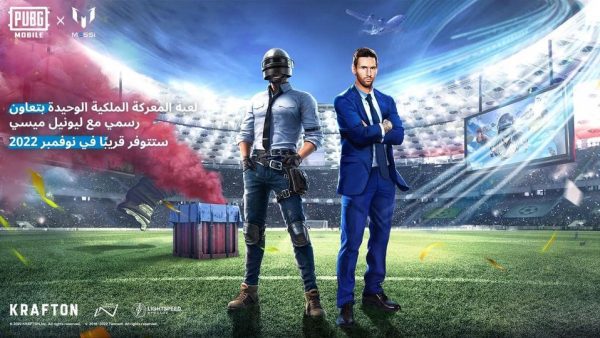 Aya Hussain
PUBG MOBILE announced (PUBG MOBILE), one of the most popular mobile games in the world, announced its new partnership with soccer star Lionel Messi, one of the most legendary players in soccer.
As part of the 2.3 version update in November, PUBG Mobile will soon celebrate the career of a unique sports legend, bringing the superstar to players' devices worldwide and will be the only Battle Royale game that officially cooperates with Messi.
Messi said: "Video games have always been a big part of my life and I find them useful for relaxing and enjoying my time outside of training and for connecting with my teammates, friends and family. PUBG Mobile is very fun and I am among the millions of fans of it all over the world. I feel proud of our cooperation and would like to invite all players to join me in PUBG MOBILE."
Vincent Wang, Head of PUBG Mobile Publishing at Tencent Games, said: "We are very fortunate to have a global sports star join PUBG Mobile. And because we know that many PUBG Mobile players are also football fans, we cannot wait to celebrate this sport in the game and spread the atmosphere of the ball among the new fans of the game."
Messi is considered one of the most important football players, and is widely seen by many as one of the greatest players in the world. While playing for some of the best clubs in the world and leading the Argentine national team, he was able to get many awards, including winning the Ballon d'Or seven times and the European Golden Boot six times.
He is also known for his philanthropic efforts on global children's issues such as his work with UNICEF.
2127372838191400690 Co-op will offer a unique set of in-game outfits and other items Available for a limited time, it will allow players to show off their athletic prowess on the battlefield. More information about the partnership will be revealed soon.