News
Engineer Majd Al-Din Al-Manzalawi: President Sisi's interest in industry confirms that Egypt is on the right path towards the great economic countries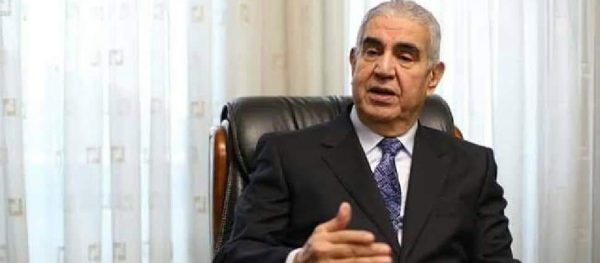 Books: Fathi Al-Sayeh
Engineer Majd Al-Din Al-Manzlawy, Secretary-General of the Association The Egyptian businessmen and head of the Industry and Scientific Research Committee in the association said that the support of the president and the government for industry confirms that Egypt is on the right path towards the great economic countries that depend on industry for the growth of its economy and the achievement of sustainable and comprehensive development. )
Al-Manzlawy said that the first industry conference mentioned more than 4 recommendations to the committee and the Businessmen Association regarding the advancement of the national industry and attracting direct investment, by facilitating investment procedures, including the preference of the local product and the issuance of the golden license All of them were approved by the Federation of Industries.
He indicated that the recommendation to prefer the local product was mentioned in more than one speech by President Abdel Fattah Al-Sisi And the Prime Minister, and the President of the Federation of Industries spoke about them during today's conference, which is the most important demands sent to the Council of Ministers and the Ministry of Trade and Industry, and adopted by the Economic Conference.
He added that one of the most important recommendations of the Businessmen Association, which was mentioned in the Industry Conference, is the idea of ​​neutral and international laboratories and their management by Egyptian universities , in addition to encouraging investment in applied technical education and technology schools. The Businessmen Association and the Industry and Scientific Research Committee of the Association, a positive message that someone is listening to us.
He added, as reflecting this interest With the recommendations of businessmen, it proves that the state is in partnership with the private sector, not for the purpose of return, but for the advancement of industry and encouragement of investment to serve development, which President Sisi stressed in more than one meeting is to listen to some and the importance of implementation and implementation of recommendations and solutions. 14564014048500552 He pointed out that the current stage is for the local industry, although it was long overdue, but it did not start without creating a valid and equipped infrastructure to achieve sustainability for the growth of the industry, including roads, ports and gas And electricity and energy, in addition to providing raw materials and production requirements, which will be achieved by the Start initiative to localize Industries feeding major industries.