News
The Golden City of Luxor receives the award for the most important archaeological discovery in the world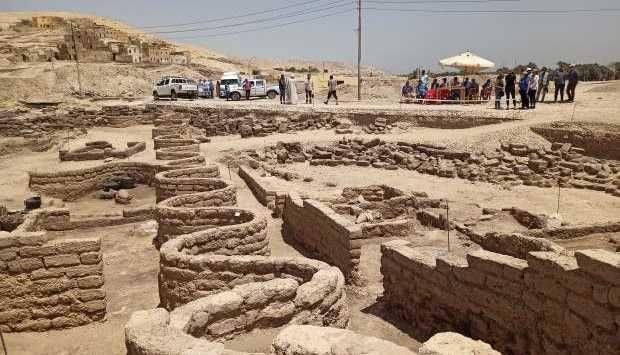 Aya Hussein
Archaeologist Dr. Zahi Hawass, head of the Egyptian mission that uncovered the Golden City in Luxor, received the award for the most important archaeological discovery in the world.

During a celebration Huge organized by the Mediterranean Stock Exchange for Tourism and Antiquities in Postum, Italy, adjacent to Naples. 4607

This award is known as the award of the late archaeologist "Khaled Al-Asaad" who was killed by ISIS while defending the city. Palmyra" archaeological site, one of the most important cities in Syria.

Therefore, the Stock Exchange has made an annual award in the name of the late archaeologist, and this is the eighth year of this award. 4607

Today, Dr. Hawass is scheduled to hold a seminar in which he will explain the document in which he demands the return of the Rosetta Stone from the British Museum. The Zodiac is from the Louvre.

The celebration was attended by many ambassadors of Arab countries, as well as Dr. Ahmed Ghoneim, director of the Museum of Civilization, and many representatives of the international press.