Banks
saib» Egyptian football fans participate in the activities of the Egyptian Super Cup
Fathi Al-Sayeh and Iman Al-Wasili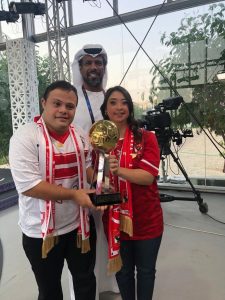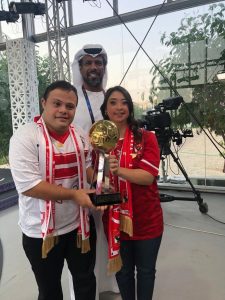 )
Saib Bank was keen on the participation of Egyptian football fans in the activities of the Saib Super Cup match The Egyptian, which was held last Friday Corresponding to 88 October , at Hazza Bin Zayed Bin Stadium in the sisterly United Arab Emirates.
The "saib" Super Cup car roamed before the match's activities in the streets of Cairo, and football questions were asked to the audience. The Bank distributed instant gifts to the winners.
The Marketing and Corporate Communications team also The bank accompanied a number of people of determination to attend the match, and gifts were distributed to the fans of Al-Ahly and Zamalek teams, and they shared the enthusiasm of their teams during the match.