Economy
Abu-Ghazaleh: The Lebanese state is not powerless, but the banks are powerless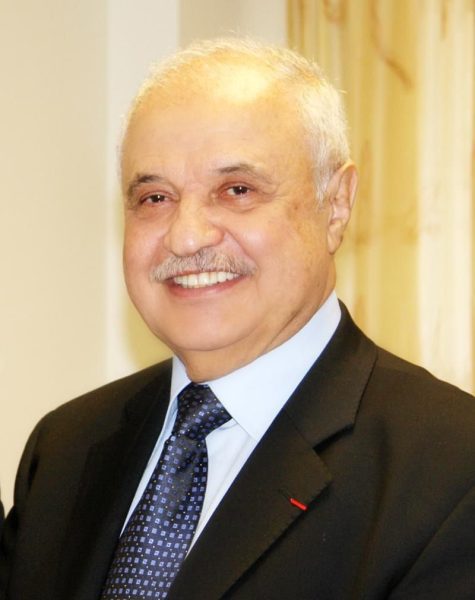 Eman Al-Wasili
HE Dr. Talal Abu-Ghazaleh, Founding Chairman of the Talal Organization Abu-Ghazaleh International, that the Lebanese state is not powerless, rather the banks are unable to return depositors' money, which is considered a financial crime described and unique in history.

Abu-Ghazaleh's statements came in response to the Lebanese Deputy Prime Minister, His Excellency Al-Shami, who stated to one of the TV channels that Lebanon will not be able to return all depositors' money.

Abu-Ghazaleh said: "By virtue of my previous and current responsibilities, which include the International Federation of Accountants (New York), the International Accounting Standards Committee (London), and as Chairman of the Standards and Reporting Committee (New York) and President of the Association of Arab Accountants (London). And out of my concern for Lebanon's reputation and its future first, and out of my love for this country and its authentic people secondly, I would like to make clear to the officials and to the Lebanese and international public opinion the following:

I For depositors and holders of credit accounts in Lebanese banks who are bound with these banks by binding written contracts, and their clauses alone take care of these relations, and therefore any forced modification to these contracts will result in those who are presented with heavy responsibilities.
The main reason for the failure of banks in Lebanon is the seizure of their funds by the Lebanese state by obligating them to subscribe to debt and treasury bonds, and it – the Lebanese state – has announced its cessation of The repayment of these bonds on their due dates, which led to the deficit of the banks.

The Lebanese banks bear the It is also a direct responsibility through its acquiescence to pressure and its acceptance of investing the money of its depositors in treasury bonds issued by the Lebanese state, with its prior knowledge of the high-level risks in these investments, which constitutes a flagrant and flagrant breach of good management and good use of the funds deposited with it.
The complicity of the Lebanese state through the Banque du Liban and its ruler with the Lebanese banks with the aim of protecting them from declaring their bankruptcy – the reality is definitely and inevitably true It constitutes an infringement on the rights of depositors, whose number exceeds two million, and that this offense – infringement – rises to the level of a crime against humanity, as the financial liability of a person constitutes an essential part of his being.

Abu-Ghazaleh stressed that "we will not hesitate to review all international references to prosecute those responsible for these infringements and crimes." We call upon the International Monetary Fund not to contribute by accepting any plan or action that leads to ignoring responsibility and bearing losses for innocent people and depositors in order to cover corruption and the theft of funds.