News
The Commercial Representation hosts the meeting of the Coordinating Committee for the implementation of the Egypt Vision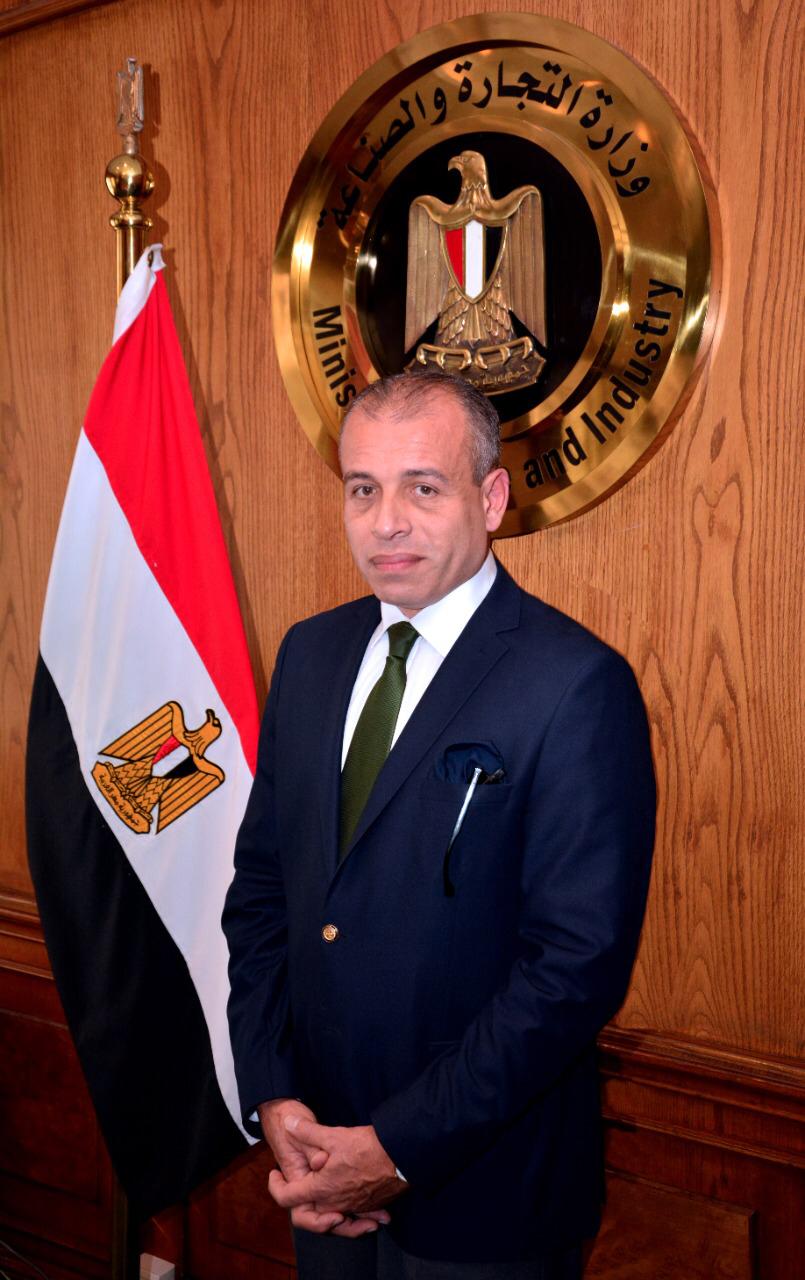 Written by: Fathi Al-Sayeh
In implementation of the directives of Mrs. Nevin Jameh, Minister of Trade and Industry The Commercial Representation Authority hosted an expanded meeting of the Coordinating Committee concerned with implementing the axes of the executive plan of Egypt's vision during its presidency of the Common Market for Eastern and Southern Africa (COMESA) this year, with the participation of the relevant Egyptian ministries and authorities, within the framework of His Excellency President Abdel Fattah El-Sisi receiving the leadership of the assembly from the President of Madagascar During the activities of the 21st COMESA Summit, which was held in the New Administrative Capital during the month of November 2022.
The Minister, Commercial Commissioner / Yahya Al-Wathiq Billah, Head of Commercial Representation and General Coordinator of the Committee, said that the meeting reviewed the executive position of a number of activities and aspects of cooperation that Egypt will adopt during the coming period, which aims to benefit from the Egyptian expertise and capabilities to advance the movement Trade exchange between the COMESA countries, and the promotion of the Egyptian role in advancing the axes of the Regional integration in the African continent, as well as opening the way for achieving economic gains and providing investment opportunities for Egypt and the member states of the grouping. By Allah, the most prominent events expected to be held during the current year, which include holding an investment forum in Egypt with the participation of national investment agencies in the COMESA countries, as well as private sector companies in the African continent to review the most prominent cooperation projects, especially in the fields of infrastructure, energy and pharmaceutical industries, where these projects will be presented to the authorities International finance, in coordination with the COMESA Regional Investment Agency, as well as the General Investment Authority.
He added that the ministry is currently studying Egypt's hosting of the trade fair. The intra-state of the COMESA countries during the month of October 2022, in which the assembly countries are expected to participate with official pavilions, as well as Egyptian and African companies with the aim of developing intra-trade among the member states, noting that the exhibition It will coincide with holding a business forum in cooperation with the COMESA Business Council, with the participation of the private sector in Egypt and African countries. 77462 The head of commercial representation explained that the committee discussed a number of activities and events aimed at strengthening Egypt's regional leadership by supporting African countries in the gathering to raise their efficiency in terms of developing its national industries and rehabilitating African manufacturers by benefiting from the Egyptian experiences in the fields of industrial investment and developing the export system in those countries, in addition to advancing cooperation in the health, tourism, communications and information technology sectors.