News
The Technical College for Girls in Riyadh organizes the "Entrepreneurship Forum"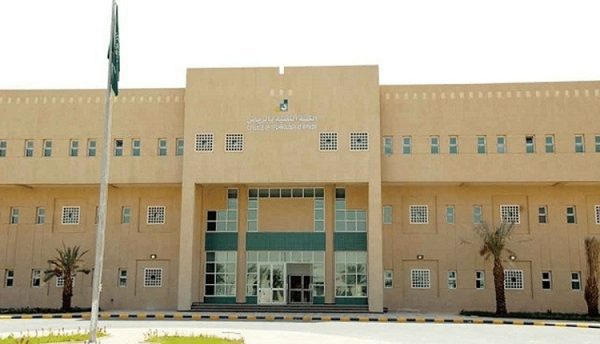 A Jasin
The Department of Technical College for Girls organized the Department of Administrative and Financial Technology today The Entrepreneurship Forum, in the presence of the Director of the General Administration of Technical and Vocational Training, Abdul Rahman Al-Muqbel, the Dean of the Technical College for Girls in Riyadh, Asma Abdullah Al-Hakami, and a number of female entrepreneurs, at the college's headquarters in Riyadh.
The Director of the General Administration of Technical and Vocational Training explained during the forum that one of the most important strategic objectives that the Corporation seeks to achieve is to prepare an entrepreneur capable of self-reliance and possess the specifications that qualify him to contribute As a productive individual in the Kingdom's economy, indicating that entrepreneurship receives a lot of attention at all levels, as regulations have been legislated, competent authorities have been established, difficulties have been overcome, and incentives have been set in a clear indication of the role that self-employment plays in the economies of countries. The forum began with an entrepreneurship session, in which the Dean of Innovation and Entrepreneurship at the University of Imam Muhammad bin Saud Islamic Dr. Sawsan Al-Momen, the importance of social entrepreneurship and the difference between it and entrepreneurship and the types of entrepreneurs. She also talked about areas of innovation and raised a question about whether voluntary work means social entrepreneurship. In her paper, the entrepreneur, Muzna Al-Nafiei, addressed the factors that affect women's entrepreneurship, the obstacles they face, and the characteristics and characteristics of the female entrepreneur, while the Partnerships Officer at the Center defines Show me business Suhair Azbi, in her paper Freelance Work and the Personality of the Freelancer, reviewing the fields, professions and industries in which freelancing is frequent, and the creative thinking of entrepreneurship, providing tips for how to start projects.
On the sidelines of the forum, two exhibitions were held, the first for successful small business owners who started their journey in the labor market, and another for female students of the College of Technology in Riyadh, in which they presented their projects, some of which started their career in the labor market.
During the forum, attendance workshops were held entitled "How to define your project idea", and "Innovation and Entrepreneurship" ", and "The Basics of Training Course" Electronic Weiq", and workshops were held – via video communication – entitled "Business Model", "How to be an Entrepreneur" and "The Path to Entrepreneurship".