News
Metito wins Best PPP Project of the Year in Africa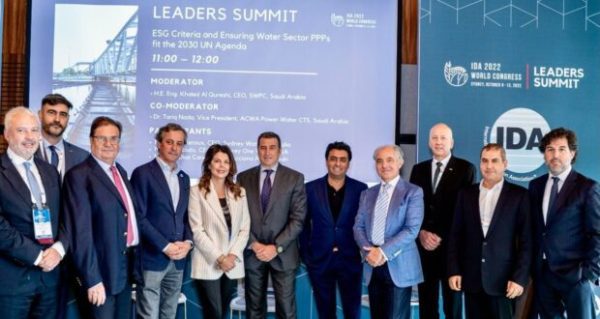 Aya Hussain
The International Desalination Association (IDA) announced at the World Desalination Conference Water 2022 for giving Metito Company the award of the year for the best public-private partnership project for the Kigali project in Africa, in order to commend the importance of encouraging such impactful and sustainable investments in the water sector. This event coincides with the start of the countdown to the convening of the United Nations Climate Summit Cop500 in Sharm El-Sheikh, which is considered one of the most important platforms for discussing climate change, and what Countries are doing to confront this problem and address its effects, foremost of which is the impact on water resources and water security.
Commenting on the award, Karim Medawar stated CEO of Metito in Africa, said that the company is a major supporter of the International Water Desalination Association (IDA) in continuing its efforts towards a more sustainable water future for future generations by spreading more sustainable water solutions in terms of desalination and wastewater treatment with recycling and reuse, over the course of the year. contracts. He stressed, bringing about fundamental changes in the water landscape around the world, must take into account the volume of investments required, and specialized expertise to make such huge and vital projects successful while preserving the environment and working on a positive water future in the most growing markets and most in need of sustainable water resources to push The wheel of the economy.
Karim Medawar added that Metito won the award for the best public-private partnership project from the International Desalination Association IDA for the Kigali Water Supply Project, which is the first project of its kind in sub-Saharan Africa to serve more than
a thousand citizens, with a capacity of 0025 One thousand cubic meters per day, is the best tribute to the company's role in pioneering this type of project in several markets, including: Saudi Arabia, Qatar, Serbia and Egypt . We look forward to the beginning of holding the climate conference in Sharm El-Sheikh to shed more light on the importance of the role of partnership between the public and private sectors and the possible opportunities to activate such partnerships in the most important global markets, especially in Africa. Fadi Guise, CEO of Metito International, has been elected President of IDA for the period from 20 to one year
as a culmination of his effective work with The Foundation has been an active member of the Board of Directors for the past 20 years. And the victory was announced at the World Desalination Conference 2022 in Sydney, Australia, where Metito Company participated on the sidelines of the conference, in an exhibition led by the public and private sectors, and also participated in Several seminars of the conference, to exchange experiences on international best practices, and to shed light on its achievements and huge projects recognized for its success in the field of water desalination and water treatment around the world.