News
Kara Energy participates in the UN Climate Summit in Sharm El Sheikh (COP27)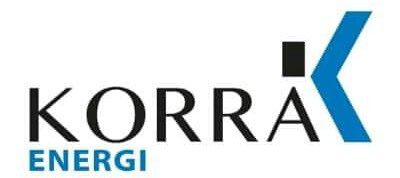 "Kara Energy", the leading company in the field of contracting and energy for more than 20 for more than 20 announced, Its participation in the Twenty-Seventh United Nations Climate Change Conference, which will be held next November from 6 to 178 in Sharm El Sheikh – Egypt, where it commits to " Qara Energy, by actively contributing to facing the challenges facing society, supporting the state's plans and strategies for reducing emissions and dealing with the negative effects of climate change.
The conference is an opportunity to present the achievements and innovative solutions in the field of new and green energy provided by the company, as well as to exchange experiences and visions with specialists from all over the world, as Qara Energy has expertise in new and green energy solutions.
"Kara Energy" participates in the United Nations Climate Change Conference through a pavilion for display in the pavilion of the Federation of Industries in the Green Zone, and the organization of two panel discussions specialized in the field of Energy and integrated solutions for To turn green, the first panel discussion will be held on November – Energy Day – under the title "Financing Green Energy Solutions", while the second panel discussion 20 November – Solutions Day – will be held under the title "Qura Energy Sustainable Solutions for a Better Tomorrow – Opportunities and Challenges."
For his part, Engineer Ayman Qurra, Chairman of the Board of Directors of Qurra Company, expressed his happiness to participate in this historic summit and said: "I feel proud to host Egypt This important summit is representative of Africa, in which the participating countries seek to agree to increase the rate of reduction of greenhouse gases and carbon dioxide emissions, in line with reducing the rate of increase in the planet's temperature to less than 1.5 degrees Celsius." Kara added: "We pride ourselves on being pioneers in the field of new and green energy solutions based on our firm belief in efficiency and sustainability, as we are the first to provide and implement new energy solutions. Over the past years, we at Qara Energy have succeeded in creating various integrated solutions for new and green energy that contribute to achieving positive environmental results. We have already implemented many major projects in Egypt that depend on these unique solutions."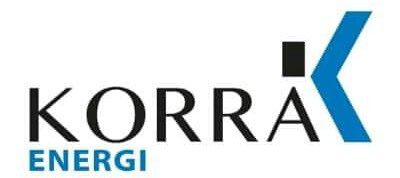 Qurra Board of Directors: "We enter into global partnerships to ensure the highest standards of quality and efficiency. Our integrated and innovative solutions depend on raising the energy efficiency of the system as a whole or re-exploiting wasted resources to generate new energy. We recycle waste heat, flare gases, hydrogen, industrial waste, or It is worth noting that Kara Energy has recently issued a green energy guide. which includes many terms and definitions that everyone should know about the clean green energy that the world is discussing at the present time, and which aimed to raise awareness of the environmental challenges related to climate change, and the urgent need for immediate collective action and solutions that we want to preserve and protect the environment, believing in it That we live in an environmental reality that needs to combine all efforts in an attempt to maintain ecological balance and reduce the negative phenomena that come from It threatens human life on Earth, and to save humanity from unprecedented environmental catastrophes, and because it is convinced that the human task is to reconstruct and develop the Earth and maintain sustainability, so more than two decades ago, Qara Energy embarked on a journey focused on innovative solutions for new green energy.
To download the sustainable green energy guide, please use this link:
http://korra-energi.com/assets/downloads/Sustainable-Green-Energy.pdf