News
"Petroleum" and "Italian Eni" discuss investment plans for the current and next year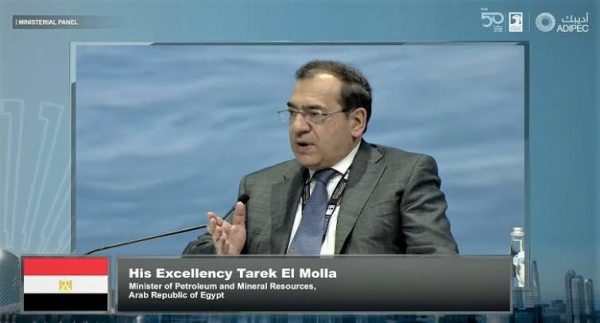 600 Tarek El Molla, Minister of Petroleum and Mineral Resources, met Claudio Descalzi, CEO of the Italian company Eni, on the sidelines of his participation in the Abu Dhabi International Petroleum Conference and Exhibition.
The meeting dealt with following up on the current projects of the Italian company Eni in Egypt and its investment plans during the current and corresponding years, within the framework of the strategic partnership with the petroleum sector.
Al Mulla and Descalzi also discussed Eni's future projects. over the next two years as part of the strategic partnership with the Egyptian oil sector.
During the meeting, El-Molla stressed the importance of strengthening cooperation with the Italian company in the fields of oil and gas research and production to take advantage of Egypt's opportunities and capabilities.
The two sides also discussed maximizing the use and development of infrastructure in Egypt.
El-Molla indicated that Eni is the largest investor and producer of oil and gas, an important partner for Egypt and actively cooperating with the oil sector in adopting initiatives to reduce industry emissions.