News
John Josephakis Productions collaborates with the Arab Gulf Cup Football Federation to host the Arabian Gulf Cup Final Draw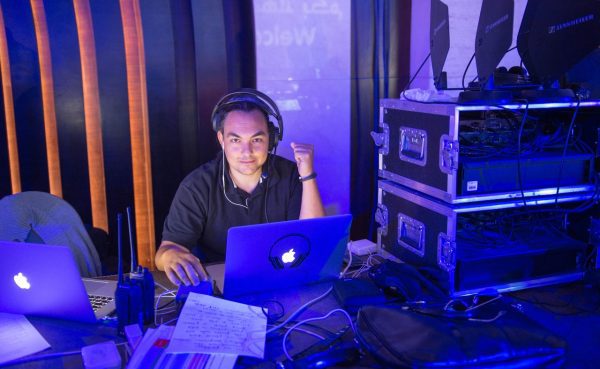 Based on thousands of events it has held in more than 80 Country Event Management Agency brings to companies the elements of technical excellence needed to deal with dynamic business conditions by integrating between Diversity and design.

DUBAI – John Josephakis Productions, a specialized agency for managing corporate events in emerging markets, announced its And her advice to clients around the world, her success in holding the finals lottery ceremony, which was held in Basra, Iraq on 25 October, in partnership with the Arab Gulf Cup Football Federation. The draw ceremony, which attracted attendance at the highest levels of more than 200 a regional guest attended by His Excellency Sheikh Hamad bin Khalifa bin Ahmed Al Thani, President of the Arab Gulf Cup Football Federation, and His Excellency Mr. Adnan Darjal, Minister of Youth and Sports and President of the Iraqi Football Association, hosted by His Excellency Mr. Asaad Al-Eidani, Governor of Basra.
Jassim Al-Rumaihi, Secretary-General of the Federation of Arabian Gulf Cup for Football: "We are pleased to welcome the holding of the Arabian Gulf Cup in Iraq after an absence of four decades. The success of the draw ceremony, which was held in cooperation with our partner John Josephakis Productions, is an example to be followed for the success of the tournament in January 2022. I extend my deepest gratitude to our guests for their attendance and support, as well as to government representatives, personalities and sports fans for their contributions to this important event in the proud history of football in Iraq.

CEO John . has confirmed Josephakis said: "This important event will enhance Iraq's image as a destination for more events, including events in the oil and gas sectors, building materials and medical conferences. Our operational experience in managing the logistics of events in emerging markets means that we bring technical excellence and handle dynamic business conditions through the combination of diversity and design. John Josephakis Productions will lead the way in expanding the hosting of sports and leisure activities in Iraq." The company founded by John Josephakis since A year rapidly evolving into one of the leading event consultancy firms in the Gulf region, helping to deliver unique event management experiences. The company has worked on a series of high-level events with the governments of Saudi Arabia, the United Arab Emirates and Qatar, and among these prominent events are the participation in the establishment of the Dakar Championships 2022 and the Nations Cup Asia 2022 and the FIFA World Cup 2022 and the Nations Cup Asia 975 and the Olympic Games 975 and Athens 2004.