Economy
The Minister of Trade and Industry meets the German ambassador in Cairo to discuss ways to improve joint economic relations between the two countries during the next stage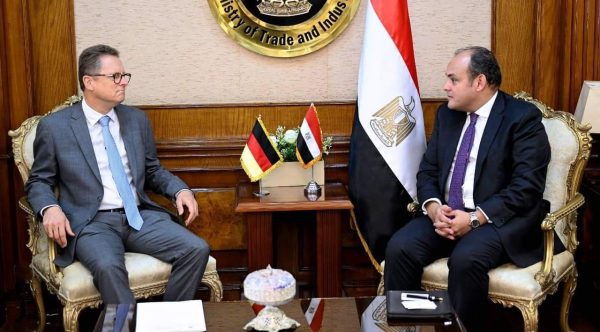 Fathi Al-Sayeh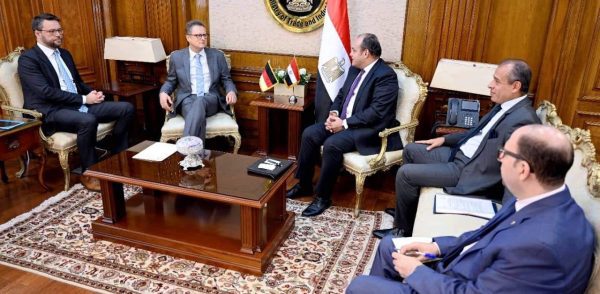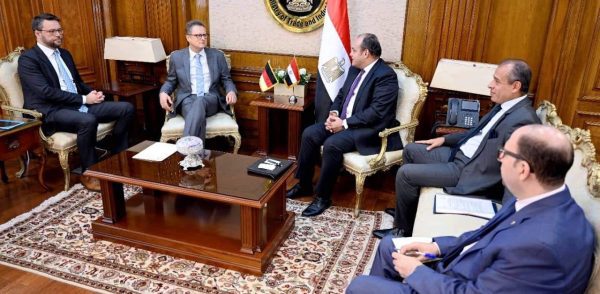 5.1 billion euros, the volume of trade exchange between Egypt and Germany last year
Frank Hartmann: A high-level government delegation headed by the German Chancellor participates in the activities of the Climate Summit in Sharm El-Sheikh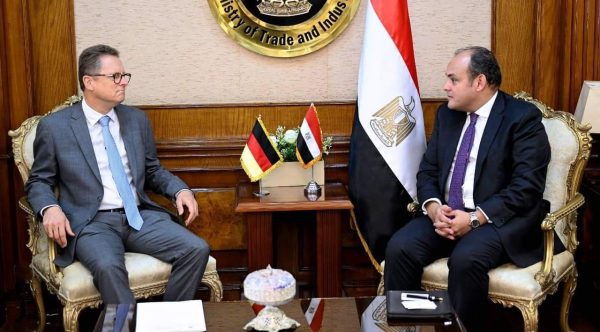 The engineer held Ahmed Samir, Minister of Trade and Industry, held an extensive meeting with Mr. Frank Hartmann, German Ambassador in Cairo. They emphasized the importance of concerted efforts of the Egyptian and German governments and the business communities of the two countries to advance joint economic relations to distinct levels that support the two countries' economies and contribute to facing the negative repercussions of the current global economic crisis. The meeting also reviewed A number of topics and files of common interest. The meeting was attended by Minister of Trade Commissioner Yahya Al-Wathiq Billah, Head of the Commercial Representation Authority, and Mr. Alexis Bello, Economic Counselor at the German Embassy in Cairo.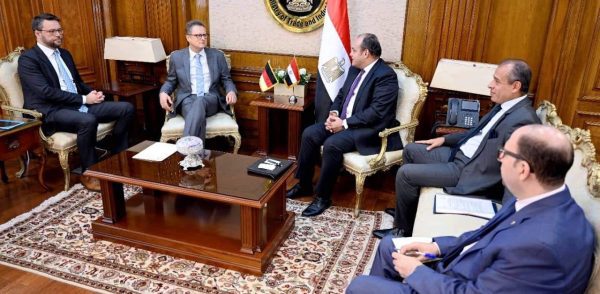 The Minister said that the meeting was Presenting the position and developments of German investments in the Egyptian market and the government's efforts to provide all aspects of support and assistance to these projects, especially in light of the current global economic crisis, pointing to the ministry's keenness to maximize the benefit from advanced German technologies to contribute to the development of the Egyptian industry and to strengthening the partnership between the private sector in the two countries, in a way that contributes to Increasing investment rates as well as increasing Egyptian exports to foreign markets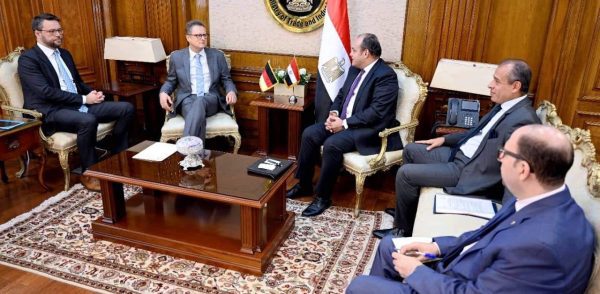 Samir pointed out that trade relations between Egypt and Germany are currently witnessing a great development. The volume of trade exchange between the two countries last year amounted to about 5.1 billion euros, pointing out that Germany ranks 9th in the list of countries investing in the Egyptian market with investments amounting to 2.9 billion dollars in the number of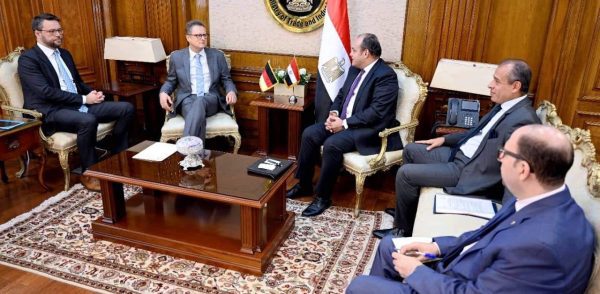 projects in the fields of industry, services, tourism, construction, agriculture, finance, communications and information technology.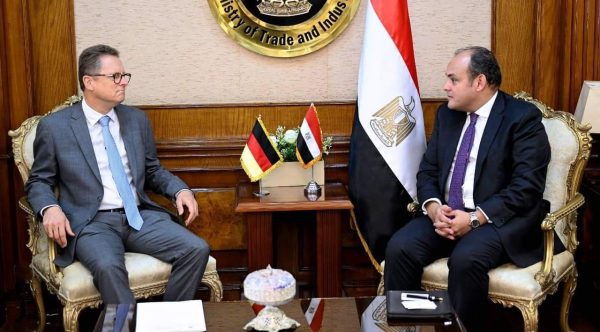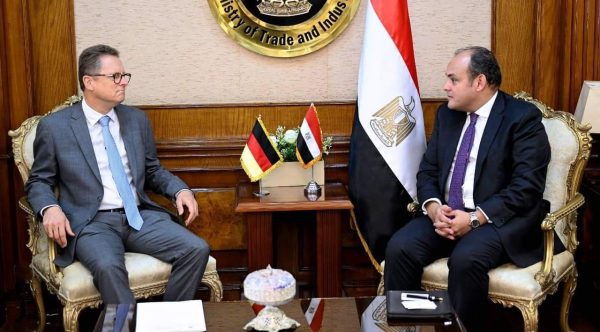 The Minister pointed out that The meeting also reviewed the law establishing the Supreme Council for the Automotive Industry, which was approved by the House of Representatives and aims to launch a real car industry In Egypt, by increasing the proportions of the local component, providing incentive packages to manufacturers and deepening the national industry, he invited German car companies to invest in the Egyptian market in the field of environmentally friendly cars to meet the needs of the local market and export to neighboring countries and regional markets.
On his part, Mr. Frank Hartmann, German Ambassador in Cairo, affirmed his country's keenness to strengthen the frameworks of trade, industrial and joint investment cooperation with Egypt during the next stage, noting that Germany will participate with a high-level delegation in the COP Climate Summit 27, which is hosted by Egypt this month, which includes the German Federal Chancellor and the Ministers of Foreign Affairs, Agriculture, Environment and Development Cooperation.4322364490769542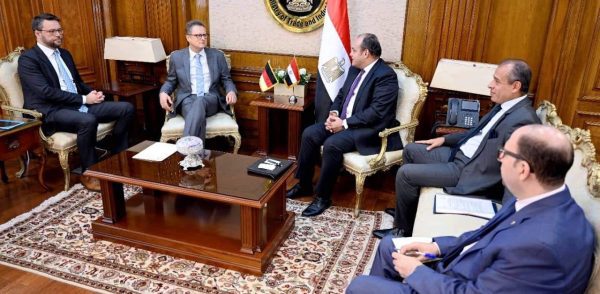 The German ambassador noted that the Egyptian government's agreement with the International Monetary Fund and the recent measures of the Central Bank of Egypt and all the outcomes of the economic conference represent a major breakthrough for the restoration of The rates of trade exchange between the two countries, pointing to the positive trends of German business circles to invest in the Egyptian market, especially in light of the approval of the Announ on the policy of state ownership, which will contribute to opening new investment horizons and opportunities for German companies to be present in the Egyptian market. The importance of holding an extensive meeting with German car production companies to inform them of the new car industry strategy and the proportions of the local component in it, in order to enable them to set future plans for investing in the Egyptian market in the field of the automotive industry