News
Suez Canal Economic Zone projects decorate the facades of the American Nasdaq Stock Exchange building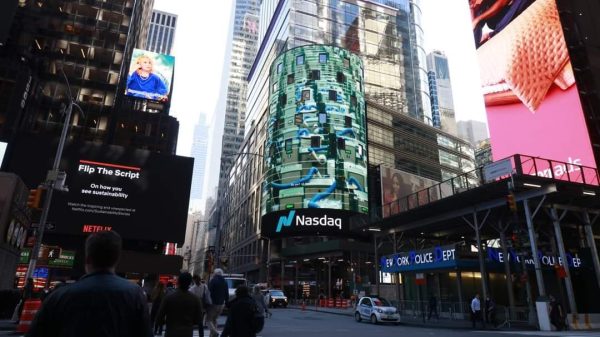 Aya Hussein
Cairo – Thursday 3 November 2022:
In the framework of the promotional and introductory campaign for investment opportunities launched by the General Authority At the end of last month, the American Nasdaq Stock Exchange raised on the facades of its famous building in Times Square in Manhattan, New York City, USA, an introductory film for the existing projects within its industrial zones and affiliated ports as part of the global promotional campaign carried out by the Economic Authority , as well as green fuel projects targeted to be launched from the region.
In a statement issued by the economic zone this morning, the region indicated the gradation of Its promotional campaign internationally, whether in international airports or in the most famous fields of international capitals, to present the investment opportunities and the advantages of investing within the region, as well as attracting major international companies to invest in Egypt within the economic zone. F-Statement that the promotional campaign comes in conjunction with the holding of the Climate Change Summit in Sharm El-Sheikh within days, and also within the framework of the active participation of the Suez Canal Economic Zone during the activities of the Cop1667479308226 Where the region and its success and development partners are located in the Green Zone.