News
The Ambassador of Egypt in Helsinki meets with Finnish Prime Minister Sanna Marin at the Finnish government headquarters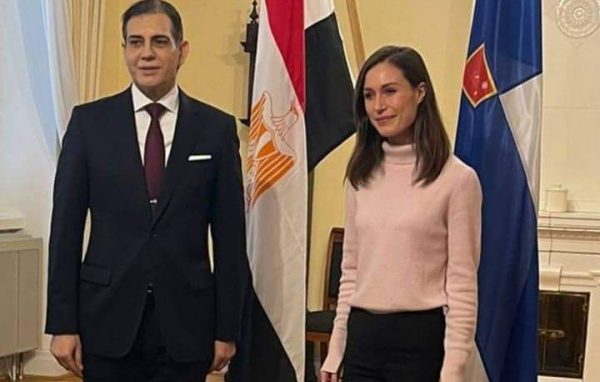 Fathi Al-Sayeh
Ambassador Haitham Salah met the Egyptian Ambassador in Helsinki on the 3rd The current meeting with the Finnish Prime Minister / Sana Marin at the headquarters of the Finnish government,
, where he conveyed to her Excellency the greetings of the President of the Republic His Excellency welcomed her Excellency in Sharm El-Sheikh during the World Leaders Summit scheduled to be held on 7 and 8 November, adding that Egypt is looking forward to Finland's effective contributions to the discussions that will be addressed in the summit. From the Minister of Environment and Climate, the Minister of Social Affairs and Health, the former Minister of the Environment, a number of members of the Finnish Parliament, the Mayor of Turku, the President of the Sami Council, and a number of senior businessmen and civil society, noting that this broad participation reflects Finland's great interest in climate issues, especially since Finland is One of the leading countries in this file
, and I may say The Prime Minister spoke about her happiness at visiting Egypt for the first time and her aspiration to participate in the summit. With a brief presentation of the Finnish vision for international climate action, she stressed that her country strongly supports the need to commit to achieving the goal of reducing emissions to less than 1.5 degrees, as well as the need to enhance efforts in the field of climate mitigation, especially on fragile societies, explaining the need to support and strengthen societies to become more sustainable. and the ability to resist climate changes.