News
EgyptAir Ground Services provides its services to the Spanish company Vueling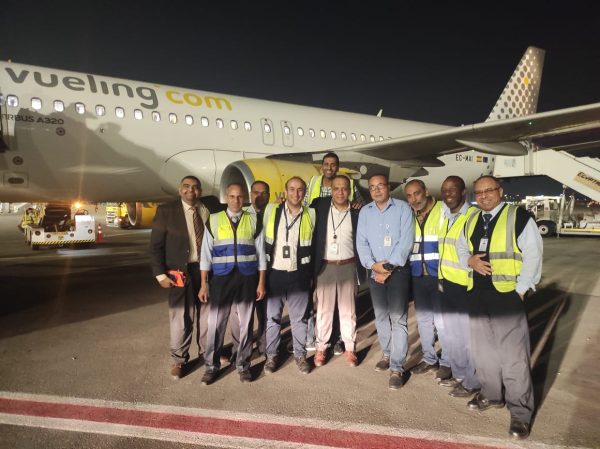 Eman Al-Wasili
EgyptAir Ground Services received the first Vueling flights 320 NEO, which is one of the largest European airlines.
The work team of EgyptAir Ground Services was keen to welcome the company's crews and provide ground service for the aircraft at the highest level.
The Spanish company Vueling is scheduled to operate 6 flights per week to Cairo from more than one European city, with the start of operation
It is planned to increase flights during the winter season.
It is worth It is noteworthy that the Spanish company Vueling contracted with EgyptAir for ground services through the Newstar agency.. The Spanish company had previously operated flights to Burj Al Arab Airport on the first of last April.