News
The Prime Minister honors "e-finance" within the national initiative for smart green projects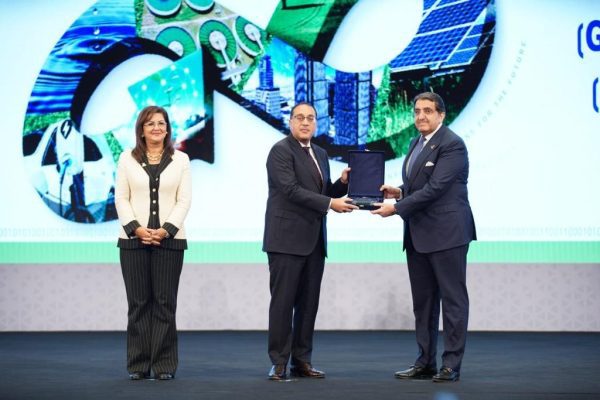 Eman Al-Wasili
The Financial Institutions Operation Technology Company "E-Finance" acquired An affiliate of the "e-Finance" group for financial and digital investments, to honor the Prime Minister, Dr. Mostafa Madbouly, in light of the company's efforts and participation in the project to replace cars to work with natural gas, during the conference of the National Initiative for Smart Green Projects, in the presence of a number of government ministers and leaders of international organizations.
The Prime Minister, Dr. Mostafa Madbouly, presented the honor to Mr. Ibrahim Sarhan, Chairman and CEO of the "e-finance" group. "For financial and digital investments, for its great role in the initiative to replace cars with natural gas, during which E-Finance provided many digital transformation processes and efforts to ensure the facilitation of procedures and the success of implementing the system according to the latest digital systems and mechanisms."
The honoring came in the presence of Dr. Hala Al-Sa` The hand of the Minister of Planning and Economic Development, Ambassador Sameh Shoukry, Minister of Foreign Affairs, Dr. Rania Al-Mashat, Minister of International Cooperation, Dr. Yasmine Fouad, Minister of Environment, Dr. Amr Talaat, Minister of Communications, Major General Hisham Amna, Minister of Local Development, and Dr. Mahmoud Mohieldin, the climate pioneer for the Egyptian presidency of the COP Conference27 and Dr. Maya Morsi, President of the National Council for Women.