News
WhatsApp allows the community feature on the application, and reveals the launch date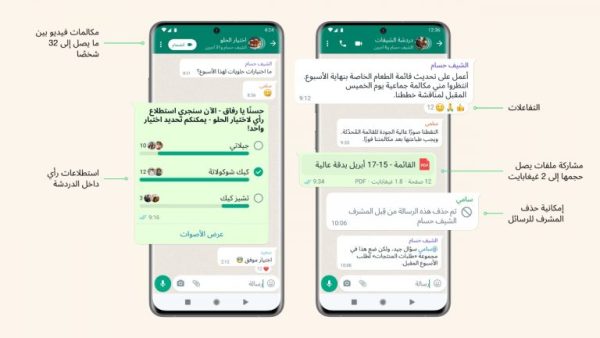 Aya Hussain
Today, the company that owns the WhatsApp application, meta, revealed that it has started rolling out communities via WhatsApp globally, which will be available to everyone over the next few months.
Speaking to its global audience, WhatsApp said in its statement: "As we told you earlier this year, we have been working hard throughout the past period on building communities, which is a fundamental update focused on giving people The ability to communicate on WhatsApp within groups that interest them."
The statement explained that it is now possible for communities such as residents of residential neighborhoods, and parents Things at school, and co-workers, bring multiple groups together under one umbrella to organize group chats on WhatsApp.20221103
This feature can be used through the WhatsApp application installed on smartphones by clicking on the tab New 'Communities' are at the top of your chats on Android and at the bottom on iOS. With this feature, you can create a new community or add existing groups.
Once you enter a community, you can switch Easily switch between existing groups to get the information you need when you need it, and administrators can send important updates to all community members.
And the feature of communities on WhatsApp aims to raise the level of corporate communication through a high degree of privacy and security that is not available anywhere else, which requires the alternatives available today to trust applications or companies that provide communication services and group chats. )