Banks
QNB Al Ahli Bank decides to raise the return on savings certificates with a fixed annual return of up to 17.25%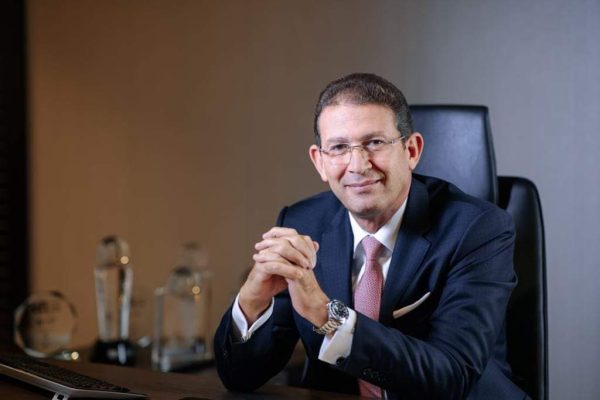 Books: Fathi Al-Sayeh and Iman Al-Wasili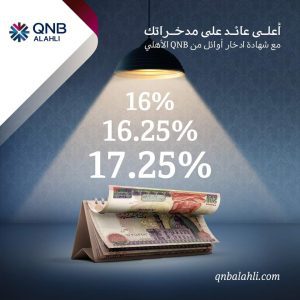 QNB Al Ahly, one of the subsidiaries of the QNB Group, the largest financial institution in the Middle East and Africa, decided to raise the return on the "QNB First" triple savings certificates. Fixed return for a competitive return of 75 % disbursed monthly, and 32. 49 % is disbursed quarterly, and 4634 .25 % is disbursed annually, provided that the minimum is 600 one thousand Egyptian pounds for the first issuance of the certificate, and the certificate can be purchased at Through the bank's branches spread throughout the Republic, which exceed 600 a branch, and the certificate can be linked through the banking service Online and mobile app Load.
These certificates allow adding the return to the QNB Al Ahli current account, the current account with a return, or the account Savings The return can also be reinvested to pay insurance premiums and loans, with the possibility of obtaining a loan or issuing a credit card with the guarantee of the certificate, and the value of the certificate can be redeemed after 6 months from the date of issuance based on the announced certificate recovery schedule. These certificates come with a set of exclusive benefits for QNB First customers, including the allocation of a customer relationship manager, appointment booking feature, priority to complete banking transactions, in addition to a discount of % 600 to issue check books, free collection of checks drawn on other banks within the electronic clearing house, and issue Free for direct debit cards and platinum credit cards, while benefiting from the special features and offers that it grants to its holders on restaurants, shopping, entertainment and travel.7266742
QNB Al-Ahly offers a set of other certificates with a fixed return in Egyptian pounds with a minimum of 08243 pounds Egyptian Certificate, which suits all customer segments as it achieves a monthly, quarterly or annual return of up to 15.75 % is paid monthly, and 25. 75 % is disbursed quarterly, and % 600 .75 It is paid annually in addition 7266742 The bank also provides medium-term savings certificates with a duration of 3 or 5 years that provide a competitive monthly or quarterly variable return that is calculated on the basis of the corridor price announced by the Central Bank of Egypt, in addition to saving certificates with a fixed, variable or cumulative return with a period ranging between 3, 4, 5, 7 or 10 Years.
Based on its pioneering role as one of the largest banks operating in the Egyptian market, QNB Al Ahli Bank seeks to offer innovative banking products and services that suit all customers' needs and keep pace with global developments. that occur in the Local and international markets to achieve the maximum possible benefit for all customers.