Banks
Banque Misr signs a cooperation protocol with New Giza University to provide electronic payment and collection services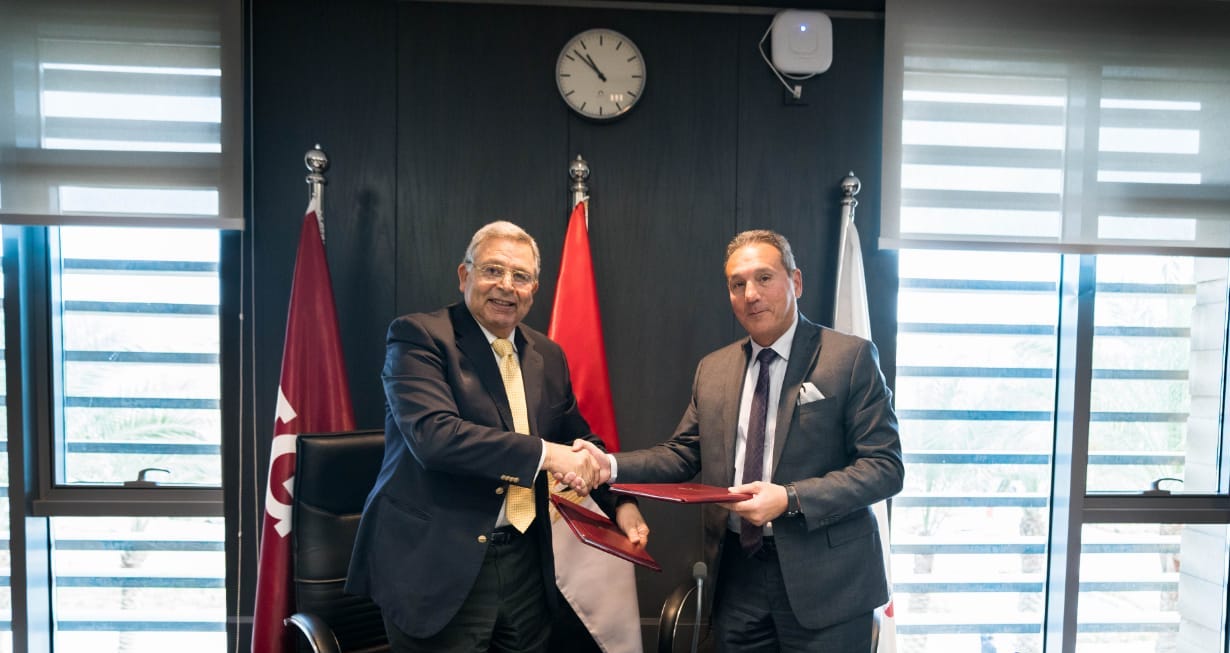 Banque Misr recently signed a cooperation protocol with New Giza University to provide payment services and electronic collection of expenses and tuition fees. Dr. Ahmed Sameh Farid – President of New Giza University. The signing was attended by a group of bank and university leaders. The cooperation protocol included distributing prepaid cards (advantage) to university students, and activating the Bank of Egypt "BM-Wallet" wallet for students. In addition to the installation of terminal vending machines "pos" and automatic teller machines inside the university, this has been linked to the university's website on the Internet so that students can pay the expenses through the site.
This step comes within the framework of Banque Misr's plan to expand the field of electronic collection via the Internet and in line with the state's policy to spread the culture of financial inclusion, activate electronic payment and collection services, and gradually shift towards a cashless society. By dealing with electronic payment cards and spreading awareness about them. It is worth noting that the bank has contracted with more than 653 public and private universities.
10465 Banque Misr has achieved a new boom in the field of electronic payments recently, as the bank has developed an integrated system to automate all government payments, whether those that Targeting employees of the state's administrative apparatus represented in the mechanization of their salaries, or those related to the revenues of government agencies due to them (taxes – customs); This is through the automation of those payments and the development of modern mechanisms and techniques that the Bank has published through all its branches that reach more than 653 branch and banking unit spread throughout the Republic, as well as By keeping abreast of the latest findings of the Egyptian market in this field, which allows companies to pay government payments due to them at their workplaces using Corporate Payment Service "CPS" technology via the Internet. This boom is an extension of what the bank established in the field of electronic payment cards as the first Egyptian bank to provide this type of services to customers, which it worked on developing through the use of the latest international systems in the field of electronic payments technology, which It qualified him to obtain the PCI-DSS data and information insurance certificate as the first Egyptian bank to obtain this certificate, and it is worth noting that the number of payment cards (credit – immediate debit – prepaid – salary cards) issued by the bank reaches about 6 million cards.
10465 Banque Misr is always keen to provide everything that is new and distinctive in the field of electronic payment services, and others It offers a range of banking services and products in order to facilitate its customers and meet their needs. The bank also works to enhance the excellence of its services, maintain its long-term success, and actively participate in services that meet the needs of its customers, as the values ​​and strategies of Banque Misr always reflect the bank's commitment to sustainable development