Economy
Marotta Real Estate Development launches new units in the "Maastro Mall" project in the Administrative Capital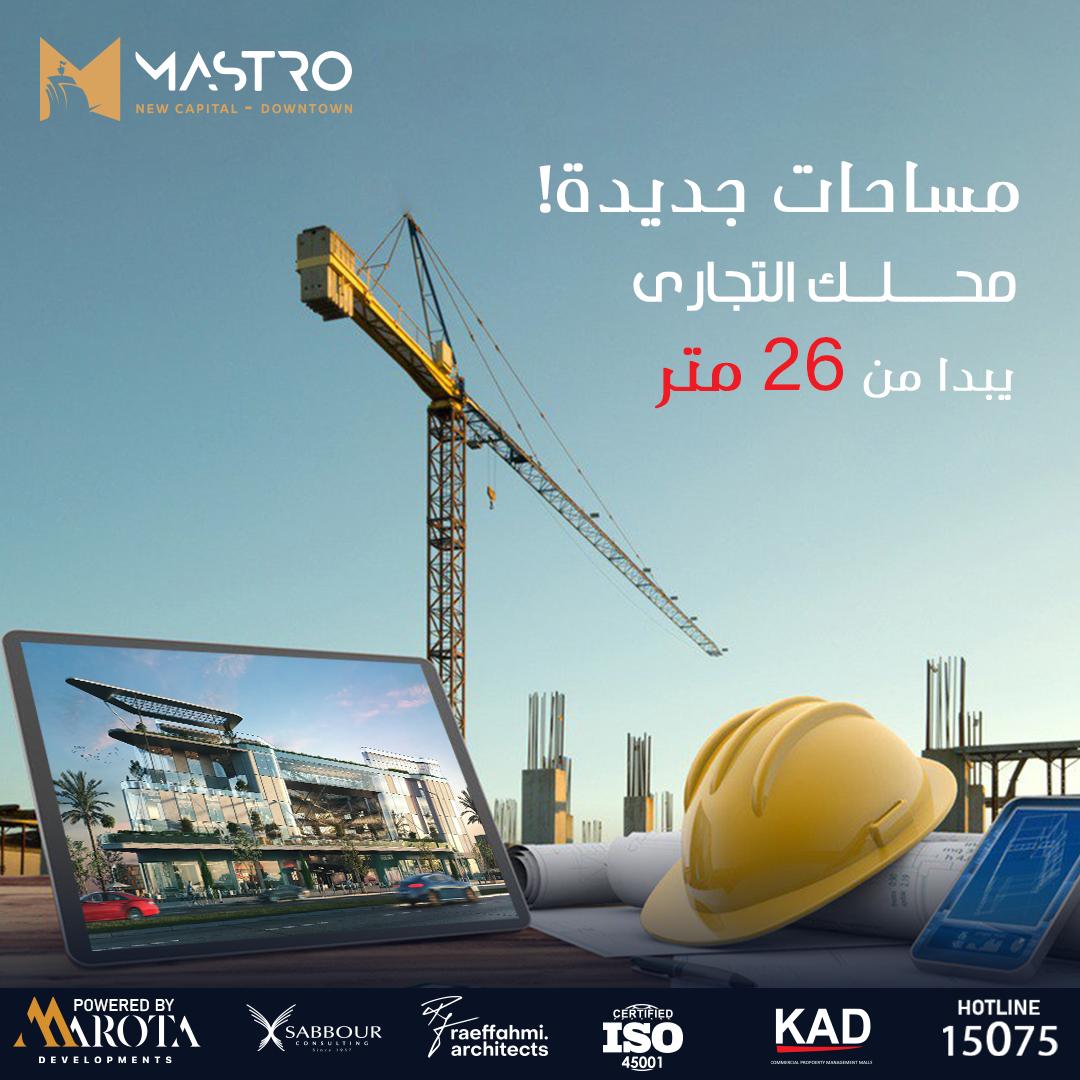 Ashraf Tawfiq
Tariq Khalil: new spaces that fit the demands and needs of the market)
Ayman Al-Ghafir: The current time is the best time to buy real estate in the administrative capital
Marota Real Estate Development Company, one of the leading companies in the field of real estate development, announced the launch of a new phase in its "Maastro Mall" project in the New Administrative Capital, comprising units with spaces starting from 26 meters and prices starting from 1.9 million pounds to meet the wishes and requests of customers.
Tarek Khalil and Ayman Al-Ghafeer said Owners and founders of Marota Real Estate Development Company, the company is always looking to meet the needs and demands of the real estate market, and therefore it turned to offer units with new spaces.
Tariq Khalil stressed that the "Maastro Mall" project is a golden investment opportunity in the New Administrative Capital, for several reasons, the most important of which is the distinguished location of the project in the heart of Down Town in the Administrative Capital, in front of the largest hospital and international university. Next to Al-Massa Hotel.
He added that the architectural design of the project is in the hands of the international designer Raef Fahmy, and that the project is Obtained 3 ISO certificates, for the project to conform to international standards for occupational safety and health systems, quality management, and to achieve the project's operational efficiency. The project is 5250 meters, with investments approaching 800 one million pounds, and the construction area of ​​the project reaches 800 A thousand meters, including 2 basements, a ground floor, and five recurring floors.
As Ayman said Al-Ghafir said that "Mastro Mall" is the first project in the Administrative Capital, with an Egyptian-Syrian partnership, and the company has placed at the top of its interests that the project provides units of various sizes that meet all investment and operational needs, and a contract was made with the specialized CAD company to manage and operate commercial facilities to benefit from its great experience in the project.
Al-Ghafeer stressed that the current time is the best time to buy and invest in the Administrative Capital, before the expected increase in Prices during the coming period.
and Marotta Real Estate Development is an Egyptian-Syrian joint stock company inaugurated by the Egyptian businessman Tariq Khalil and the Syrian businessman Ayman Al-Ghafir.
Tariq Khalil is an Egyptian businessman with a great deal of experience and long practical experience since 2004 in managing commercial malls and real estate investment in the Egyptian market, and Ayman Al-Ghafir is a Syrian businessman and investor with many experiences Successful in the field of business management in various sectors in Egypt and Syria.