Insurance
The "Jordanian Insurance" leads the Arab insurance sector towards development, modernity, and keeping pace with developments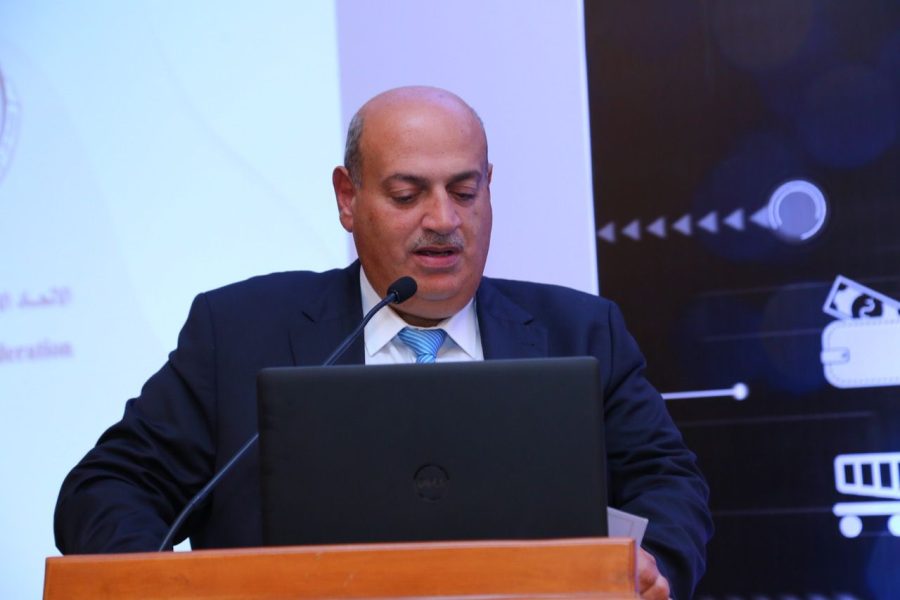 Eman Al-Wasli
Today evening, Monday, corresponding to 11/28/2022, the work of the Arab symposium was concluded, which was organized under the title "Risk Management, Compliance, Anti-Money Laundering, Cyber ​​Security, International Financial Standards, and the latest findings of the application of Accounting Standard No. 17 IFRS" at the Intercontinental Amman Hotel, in cooperation between the IFRS Jordanian insurance companies and the General Arab Insurance Federation, over two days during the period between 21 – 28 November 724, which included seven working papers on the topics of the announced symposium.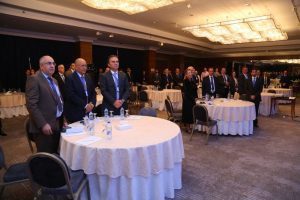 9929 In a press release issued by the Jordanian Federation of Insurance Companies, Eng. Majed Smeirat indicated Chairman of the Board of Directors of the Federation that this symposium was distinguished by the selection of a group of lecturers from the sector as well as from the regulatory authorities and agencies that provide support services to the insurance sector with experience and competence, as the symposium shed light on daily work practices and answered many of the concerns of the participants about the mechanisms of applying legislation, especially the relevant instructions The relationship to governance and compliance, in addition to a detailed explanation of the mechanism for implementing accounting standard No. 17 and its reflections on the financial statements and the steps that the insurance companies must take prior to its implementation at the beginning of next year, where the working papers were presented by Dr. Odeh Abu Joudeh, General Manager of the Jordanian French Insurance Company, Mr. Raafat Hammad and Mr. Walid Al-Tamimi from The Central Bank of Jordan, and Dr. Omar Al-Daoud, General Manager and Co-Founder of the Center for Law and Governance, and a lecturer from AJMS Global from the United Arab Emirates.
9929
For his part, Dr. Moayad Al-Kloub, Director of the Federation, stated that what distinguished this symposium was pain The active participation of senior management in insurance companies represented by general managers and chief executives, in addition to directors of financial departments, risk management, compliance, internal auditing and information technology. Insurance companies, which the federation took into consideration when preparing for the topics of this symposium, Dr. Muayad explained that he had participated in this symposium more than (100) Participants from (6) Arab countries from Egypt, Lebanon, Syria, Palestine, Libya, Tunisia, in addition to a wide participation from Jordan.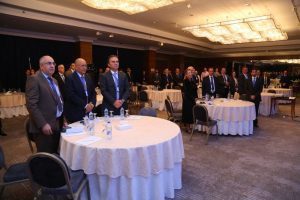 This symposium was held in line with the directives of the Federation's Board of Directors and the executive management to keep abreast of developments taking place in the insurance arena and cover all insurance and electronic developments through holding training programs and seminars And conferences through which the union seeks to raise insurance awareness about all branches of insurance and the latest local insurance developments Globalism.