Market
EFG-Hermes announces the completion of its advisory services for the public offering of the shares of the "Taleem" group on the Dubai Financial Market, at a value of $ 204 million.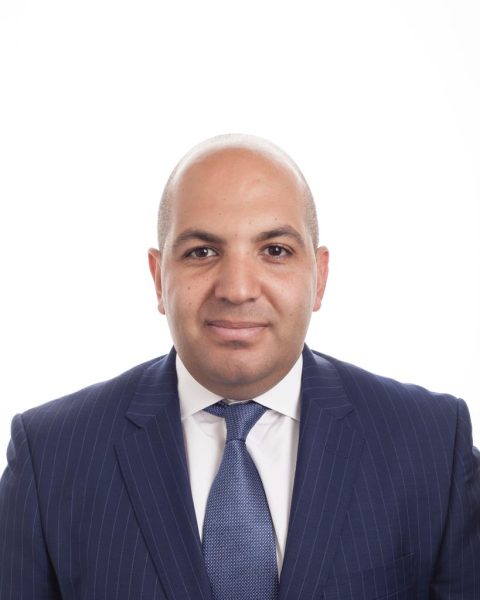 Mohamed Fahmy
Reda Abu Al-Khair And Iman Al-Wasili
This deal is the first of its kind for a company operating in the private sector in the Dubai Financial Market since 2014 in the vital educational services sector that contributes to the preparation of future generations, in addition to being a great opportunity for the group to invest in profitable sectors influencer
This transaction follows a series of successful deals in capital markets implemented by the group in the GCC countries On the Gulf within a year 2014

Dubai, 29 November 2022

Today, EFG Hermes announced that the promotion and underwriting division of the leading investment bank in emerging and frontier markets has successfully completed the advisory services for the public offering of the shares of the "Taleem" group, the leading institution in providing high-quality educational services. In the UAE, on the Dubai Financial Market, with a value of 204 Million USD. EFG Hermes acted as co-arranger and joint global coordinator for the transaction.

The subscription process witnessed the "Taleem" company offering 204 million shares, equivalent to 26% of the total capital of the company. The share price was set at a guide price of 3 dirhams per share, with a market capitalization of 3 billion dirhams. The offering process was met with great demand by individual investors as well as institutions, as the subscription was covered 25 once and for the total value of orders 11.7 billion dirhams, provided that the company's shares will start trading under the symbol (TAALEEM). In this context, he expressed Mohamed Fahmy, co-chair of the Promotion and Underwriting Sector at EFG-Hermes , expressed his happiness at the completion of the first public offering deals for a company operating in the private sector in the market. Dubai Financial For a long time, the group succeeded in promoting the "Education" deal in the light of many initial offerings of companies supported by the governments of the Gulf Cooperation Council countries, thanks to the tremendous promotional capabilities that are unique to EFG-Hermes. Fahmy added that the value of initial offerings in the UAE markets exceeded 10 billion dollars during the current year, in light of the government selling shares in many public companies in an effort to create a diversified economy and attract more foreign investments, especially in that market that Investors prefer to achieve high investment returns rather than looking for growth. Thanks to its career full of achievements, the group has been able to attract the attention of investors from international institutions that are looking to make the most of the investment advantages that are unique to the "Taleem" company, and to direct capital towards investments that contribute to maximizing the positive social return and achieving the comprehensive development of the education sector.
It is worth noting that the "Education" group is one of the The largest provider of quality educational services at the basic and pre-university level (K-10) in the UAE, and has a portfolio that includes School by the end of August 2057 – includes Private schools owned and operated by the Company, including a nursery, and 25 A school based on partnership with the government. The total number of enrolled students was 4430 students during the academic year 2023-2022, the faculty also includes 1721 a teacher. The company intends to invest the proceeds of the public offering in expanding the basic and pre-university education sector (K-01) Distinguished, through the establishment of 4 new schools in distinct locations in the emirates of Dubai and Abu Dhabi in an effort to meet the increasing demand for basic and pre-university education services ( K-13) of high quality in the Emirates.
Fahmy added that this deal comes in the wake of the success of the EFG Hermes team in completing many of the most prominent public offerings recently, within a year 2022, the promotion and underwriting sector of EFG Hermes succeeded in completing a series of the most prominent deals in the capital markets in the GCC countries, by completing nine deals with a total value of about 12. $9 billion. During the month of November, the sector was able to complete the provision of advisory services for the first offering of «Emirates Corporation for Central Cooling Systems (Empower)» at a value of 787 million dollars in the Dubai Financial Market, and the listing deal for the Pearl Real Estate Investment Fund with a value of 36. $6 million, which is the largest public offering on the Muscat Stock Exchange over the past seven years. Fahmy also expressed his pride in the group's achievements in consolidating its leading position as the partner of choice for providing financial advice regarding capital market deals in the GCC countries, noting that the group is looking forward to completing a series of major deals in the region's markets during the coming period. Earlier this year, EFG Hermes' promotion and underwriting division succeeded in Completion of the $1 billion public offering of shares of SALIC, the exclusive operator of the Dubai toll gate, on the Dubai Financial Market (DFM), and the initial public offering of Borouge Petrochemical Company, worth $2 billion, on the Abu Dhabi Securities Market (ADSE). ADX) is the largest IPO in the market. The promotion and underwriting sector also succeeded in providing advisory services and managing the private placement deal of "Ali Alghanim & Sons Automotive Company" shares at a value of 250 million dollars on the Kuwait Stock Exchange, in addition to the public offering of DEWA shares worth $6.1 billion on the Dubai Financial Market, which is the largest public offering deal in the markets of the Middle East region since the listing of Shares of Saudi Aramco, and it is the first offering of its kind for a publicly owned company in Dubai