News
The launch of the fourth annual conference for excellence in pharmaceutical care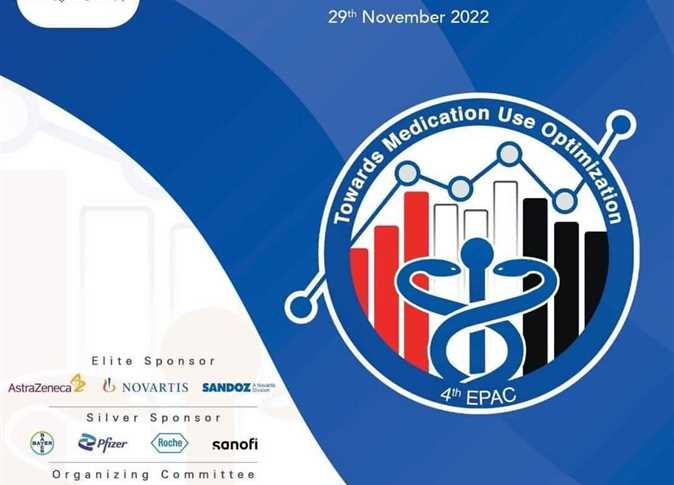 Aya Hussain
Under the auspices of Dr. Khaled Abdel Ghaffar, Minister of Health and Population and headed by Dr. Maha Ibrahim, Head of the Specialized Medical Centers Secretariat, and Dr. Walid Abdel Rahman, Director of the Pharmaceutical Inspection Department, the activities of the Fourth Annual Conference for Excellence in Pharmaceutical Care were launched today.
(This is a continuation of what the Pharmaceutical Inspection Department of the Specialized Medical Centers Secretariat started to develop the medical performance of pharmacists to provide distinguished pharmaceutical care within the framework of exchanging experiences in pharmaceutical specialties between different sectors.
Dr. Maha Ibrahim emphasized the Secretariat's vision to work as an influential health sector that seeks to achieve quality and distinction in the provision of medical services in line with the sustainable development strategy, Egypt's vision 2022, which aims to form an efficient and effective administrative apparatus that provides distinguished service to the citizen Yen.
The conference was attended by Dr. Ahmed El Sobky, Head of the Health Care Authority, Dr. Tamer Essam, Head of the Egyptian Medicines Authority, Major General Dr. Ehab El Din Zaidan, Head of the Unified Procurement Authority, and Dr. Mohamed El-Sayed Dahi, Chairman of the General Authority for Health Insurance.1961615
as well as leaders of the Ministry of Health and Population, directors of hospitals in the Secretariat, heads of drug commissions and major drug companies.
The conference is sponsored by (AstraZeneca – Novartis – Sandoz – Pfizer – Sanofi – Roche – Bayer – Nerhadu). 1961615
in cooperation with Xcite Research 1961615
and organized by Bixbyte Public Relations and Conferences Organization