News
During the activities of the second and third day of the Cairo ICT 2022 exhibition and conference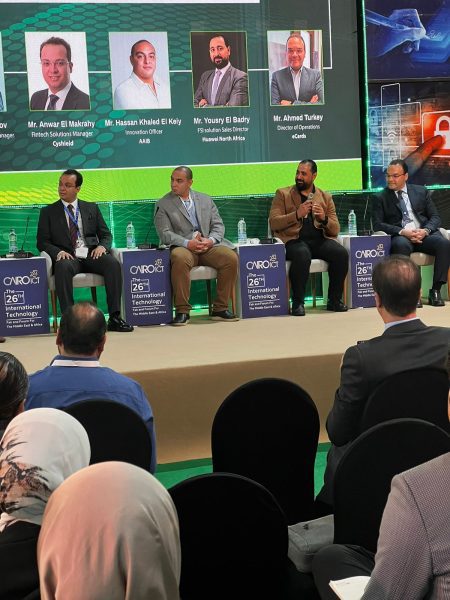 Eman Al-Wasli Cairo in 29 November 2022:
Huawei participated Egypt Technologies, the leading provider of ICT solutions, in four panel discussions at the activities of the second and third days of the Cairo ICT Exhibition and Conference 2022 in its sixth edition twenty, which takes place in the period from 29 to This November.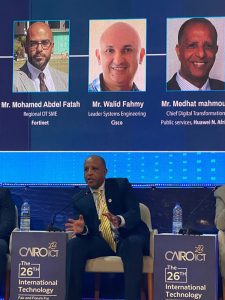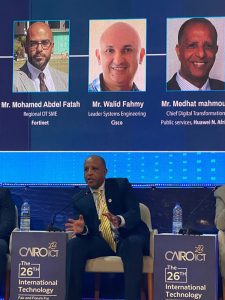 "Future Proof Banks" and "From Cards to Tokens: Payments for the Smart Technology Generation" sessions were held to discuss the role of digital transformation in banking services, which includes attracting A new segment of customers, increase and improve revenues, and enhance the efficiency of banking sector workers, Engineer Yousry El-Badri, responsible for solutions provided by Huawei for the banking and financial sector, touched on Egypt's Vision 2.30, the targeted financial inclusion, and the remarkable development Egypt is witnessing in the banking field and digital payments, and its impact on the Egyptian economy, and the role of modern technologies in accelerating the pace of this development. He stressed that Huawei plays an important role in most countries of the world to enhance the success of the banking sectors and transfer Huawei's expertise to these countries that have been completely digitally transformed in the field of digital payments, explaining the effective role of legislation in accelerating the pace of this development in Egypt, and he also reviewed the remarkable successes achieved by Huawei to enhance The Egyptian banking sector and how Huawei contributes to the digital transformation journey in Egypt
Regarding the "Accelerating Digital Transformation" session By taking advantage of the data of the Internet of Things", the session discussed the challenges associated with the use of the Internet of Things in organizations and how to find solutions to address them, and commenting on the above, Eng. Internet of things and big data technologies integrated with artificial intelligence are one of the basic technologies for accelerating the achievement of the various stages of development in the journey of digital transformation and sustainability in various sectors such as industry, agriculture, environmental protection, health and energy, as this requires high technologies, digital platforms, and communications infrastructure and its processing. For advanced and fast data, in addition to green and clean energy, partnership with local companies and matching the latest international standards is a fundamental reason for the success of the system."
It is worth noting that Huawei is constantly working to continue innovating and achieving value in order to develop digital technologies such as cloud computing, artificial intelligence and networks, which are among the basic technologies to drive digital transformation, as Huawei seeks to help its partners in the public and private sectors to Achieving digital transformation in various sectors and fields to build a fully connected and intelligent world, in line with Egypt's vision 2022.