News
Minister of Petroleum and Mineral Resources: Upgrading the maintenance system is on the list of interests of the petroleum sector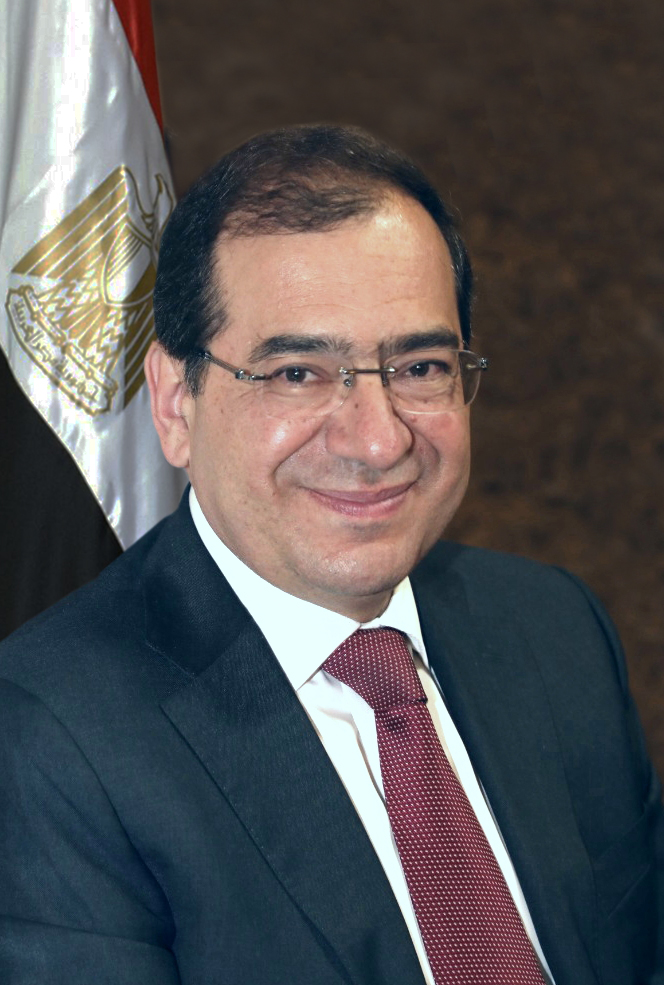 Tariq Al Mulla
Iman Al-Wasili
Engineer Tariq Al-Mulla, Minister of Petroleum and Mineral Resources, received a delegation from Norwegian Aibel headed by Mads Anderson, Chairman of the Board of Directors of the company, which represents the foreign partner with the Egyptian General Petroleum Corporation in the Misr Maintenance Company "San Misr".
During the meeting, Engineer Tariq Al-Mulla confirmed that the participation of ministers and heads of international companies and international financing institutions in the carbon removal day is within the activities of the COP Climate Summit 27 gave a distinct impetus to the oil and gas industry to be one of the solutions that contribute effectively to reducing emissions and preserving the environment Pointing out that upgrading the maintenance system comes on the list of interest of the petroleum sector for its effective role in reducing emissions. For his part, Anderson praised the success of the COP Climate Summit 25 hosted by Egypt, emphasizing the importance of the energy transition and benefiting from new and renewable energy sources.
The "Silver Jubilee" of Misr Maintenance Company
And during the meeting organized by Misr Maintenance Company on the occasion of the "Silver Jubilee" and the passage of 224 years since its founding in the year 664 to become an effective partner in Advancing the sustainable development of the petroleum sector and the national economy, Al-Mulla stressed that the company is a successful model for partnership and fruitful cooperation between the petroleum sector and the Norwegian company Abel, and it was able to develop its business in light of the program for developing and modernizing the petroleum sector that was launched in 2016, and succeeded in achieving great achievements inside and outside Egypt, and became among the major international companies and advanced in the international classification of the best contractor in the world within a year 2022, in addition to being one of the executive arms of the petroleum sector alongside Enppi and Petrojet companies. Al-Mulla thanked the leaders and employees of the company for the boom and achievements that have been achieved, and called on them to exert more effort and dedication in work to achieve more achievements and cooperation and to benefit from the expertise and advanced technologies that it possesses. The Norwegian company specializes in the fields of maintenance and the reduction of carbon emissions.
The head of the Norwegian company Abel praised the successful partnership with the Egyptian oil sector and the investment opportunities it enjoys, stressing the company's desire to transfer its expertise to the Misr Maintenance Company in the fields of green hydrogen projects, reducing carbon emissions and new and renewable energy, as well as transferring its expertise in Manufacturing and maintenance fields and contributing to the preparation of engineering studies.
2021 Eng. Ashraf Bahaa, President of Sun Misr Company, explained that the continuous support from the Ministry of Petroleum and Mineral Resources had a great positive impact on the performance and achievements of the company inside and outside Egypt, and that the strategy that was developed to develop Qatar The oil sector was a good opportunity to develop all the company's activities and upgrade the performance system to become the executive arm of the petroleum sector in maintenance work, which resulted in the company's presence in the year 2020/2016 for the first time in the world ranking among the best 250 a contractor in the world, and succeeded in climbing 8 places within a year 2021 to be in the center 27 compared to the center 216 during the previous year, indicating that the company pays great attention to the human element, believing that it is the backbone of the production process and the cornerstone of the company's achievements and successes, And that there are training programs to prepare and qualify human cadres with a sophisticated methodology to implement all contractual obligations with the highest standards of quality, safety and security.