News
3 tips from Samsung to ensure you make the most of every sporting event with the Galaxy Z Flip4, Z Fold4, and Galaxy Z Flip4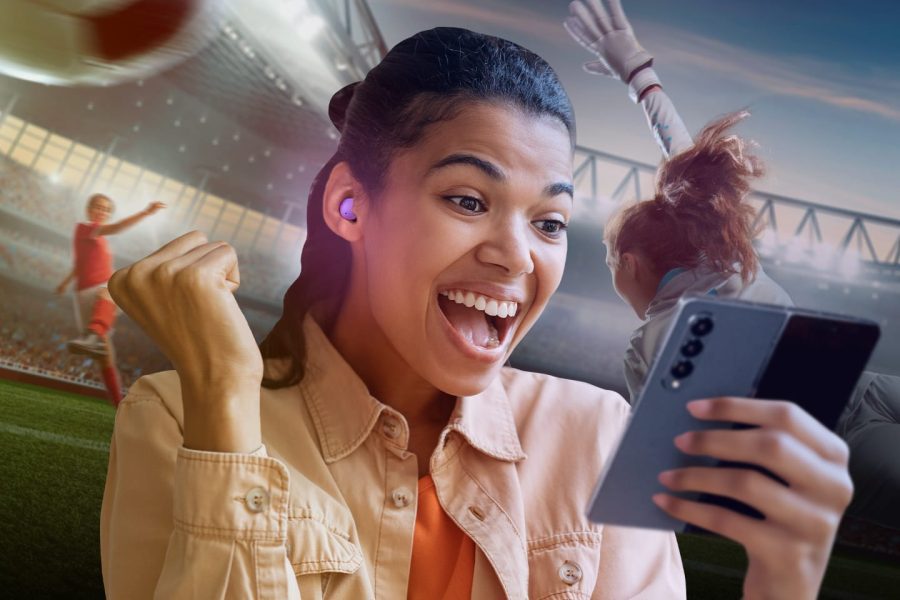 Eman Al-Wasili
Whether you are watching any sporting event at home or on the On the road or on the job site, the Galaxy Z Fold4, Z Flip4 and Buds2 Pro keep you in the action
1. Better capture your daily experiences with sporting events from every angle
Capture and share your creations for all matches, showing vivid details based on Galaxy Z Flip4. Thanks to the FlexCam feature of this device, you can enjoy taking pictures even without using your hands, by folding your device to make it similar to a tripod.
20221130 But what if an unexpected moment arises during a match? Then you can take a high-resolution selfie without having to unlock your device, using the Quick Shot feature that helps you capture every moment and expression in high quality.
2. Get completely immersed in the action with the powerful display
When you use the Galaxy Z Fold4, it allows you to discover a whole new world of viewing experiences And you will be able to do more with it when watching a game through it.
One of the most important features of this device is that it highlights all the details of With its 7.6-inch Dynamic AMOLED 2x main display, this means you'll never miss a moment of the action you're following, while the wide screen provides immersive viewing experiences without any interruption.2022 20221130 You can also use the foldable screen to connect with other fans while watching the game, while watching the game, because you can follow the game on one half of your screen, and dedicate the other half to chatting with friends, or To check updates on social media or contact someone to talk about the latest game.
3. State-of-the-art listening technology adds to the viewing experience
No match is complete without the accompanying sound, including crowd cheers and the excitement that accompanies it From sports commentators.
And when you follow along on your device, the Galaxy Buds2 Pro with Hi-Fi can help 24bit Audio3 broadcasts the true atmosphere of match day, so you can feel right in the crowd and in the heart of the action.
20221130Galaxy Buds2 Pro also provide immersive experiences that match the movement of your head thanks to their enhancement with Intelligent Technology 600 Audio4 and channels Live Multimedia, and eliminate any distractions with enhanced Active Noise Cancellation, so you can focus on the essential sounds of the action.
20221130To learn more about Samsung's full Galaxy ecosystem, we invite you to visit Samsung.com.