News
Microsoft signs an agreement with ITIDA for the development of ICT exports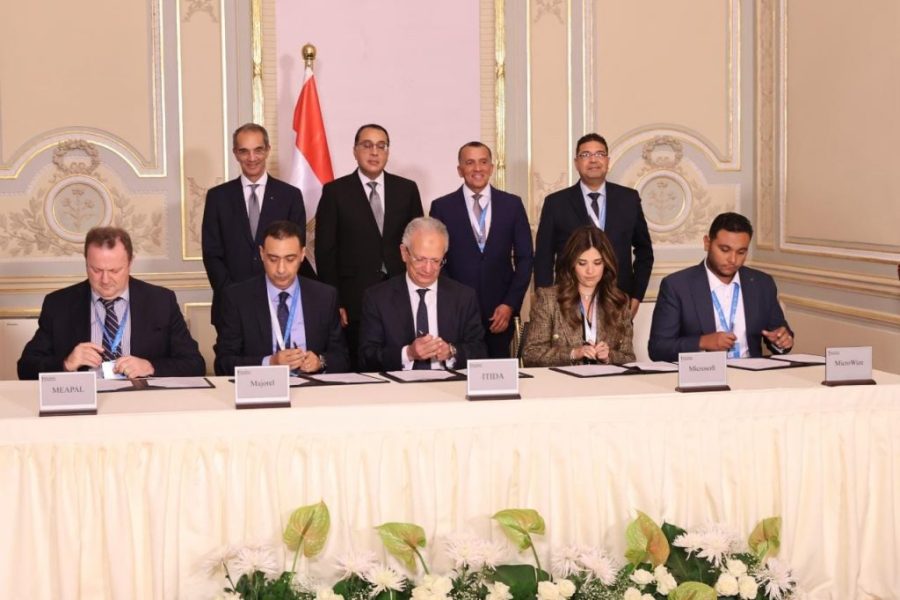 Aya Hussain
Microsoft Egypt and the Information Technology Industry Development Authority (ITIDA) signed a cooperation agreement aimed at providing incentives to develop and expand the activities of exporting communications and information technology services, as well as exporting outsourcing services for the Microsoft customer support center in Egypt.
The signing of this agreement comes in light of Digital Egypt's strategy for the outsourcing industry export 2022-1024 which paves the way To promote the growth of the information and communication technology sector in Egypt by encouraging exports and promoting the export of outsourcing services, increasing job opportunities for youth and attracting investments to Egypt.

Through the investment incentives provided by this agreement, Microsoft will continue to support the development of young cadres and competencies as well as workers in the field of information technology in Egypt and enhance Opportunities for them to participate in the labor market and provide better jobs. It will also contribute to establishing Egypt's position as a regional center for exporting outsourcing services abroad, as well as for competencies and cadres related to the region.
This agreement was signed by Eng. Mirna Aref, General Manager of Microsoft Egypt, and Dr. Amr Mahfouz, CEO of the Information Technology Industry Development Agency (ITIDA). The signing was witnessed by His Excellency Dr. Mustafa Madbouly, Prime Minister, and Dr. Amr Talaat, Minister of Communications and Information Technology.
(2030 Following the signing, Dr. Amr Talaat, Minister of Communications and Information Technology, indicated that the signing of the agreement with Microsoft comes Within a set of agreements with 20 a global company that aims to provide more than 34 A thousand new job opportunities for Egyptian youth through 35 services export centers with an export value of up to billion dollars annually; In addition to serving various global markets, which reflects the attractiveness of the investment environment in Egypt, and the confidence of international companies in the capabilities of promising Egyptian youth. Pointing out that Egypt enjoys many elements that qualify it to achieve global leadership in this high-value industry, the most prominent of which is its distinguished geographical location linking 3 continents, its possession of a strong digital infrastructure, in addition to a supportive legislative framework that accompanies the growth of this industry globally.
Talaat emphasized the availability of a wide base of young talents who are distinguished by their proficiency. In many languages ​​around the world and professionally qualified to serve clients of international companies in more than 0045 countries and about 34 a different language, starting from Egypt.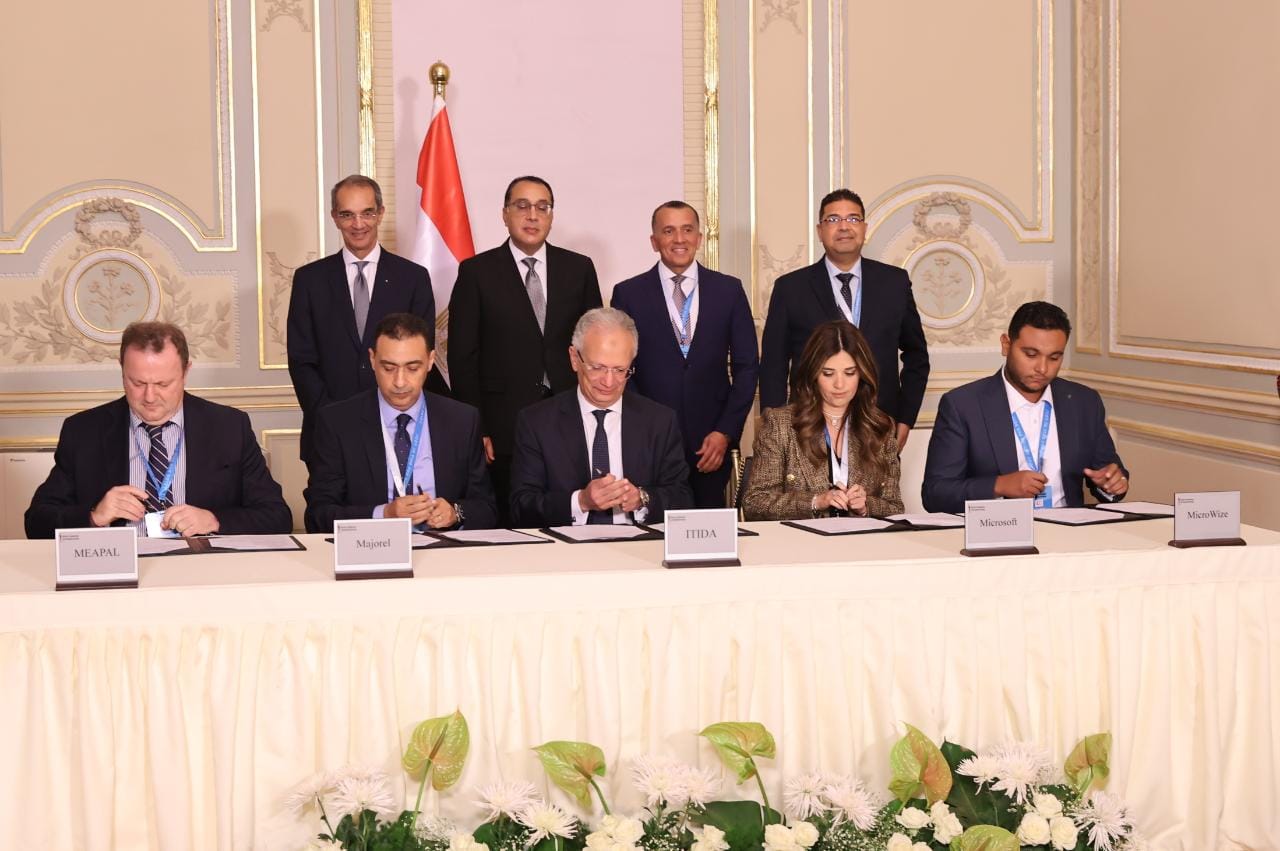 Eng. Amr Mahfouz, CEO of the Information Technology Industry Development Agency (ITIDA), said: "We are pleased to sign The agreement with Microsoft, in order to achieve the objectives of Egypt's digital strategy for the outsourcing industry 1024-2026, which was launched last February with the aim of doubling digital exports and creating extensive job opportunities in the field of exporting services in parallel with building Egypt's capabilities in the field of high-value services. He pointed out that the authority is working to bridge the skills gap in light of the current global challenges and even benefit from it, after a thorough study of the market and measuring the growing global demand for skills, and to provide a package of incentives that are more effective and able to attract investors, so that Egypt becomes a strong competitor in the fields of services. International call centers, information technology service centers and shared services, research and development centers, embedded software and electronic design."
20221201 The diversity of IT services and business outsourcing provided by Egypt, along with the competitive advantages, on top of which are the abundance of skills, government support, and the cost of doing business and its flexibility, encourage global companies to launch and expand their operations in service export centers, which enhances Egypt's global position as a leading and trusted destination for information technology services and business outsourcing.
On this occasion, Mirna Aref, General Manager, Microsoft Egypt, noted: "Microsoft Egypt continues its commitment to support the Egyptian government's efforts to promote the growth of the information and communication technology sector. And creating job opportunities for youth in Egypt by increasing ICT exports and expanding outsourcing export activities. This agreement is evidence of the strategic partnership between Microsoft and the Ministry of Communications and Information Technology to support the path of digital transformation and the digital economy in the country. It is worth noting that Microsoft is a strategic partner of the Egyptian government in more than 100 project for digital transformation, in line with Egypt's digital strategy and Egypt's vision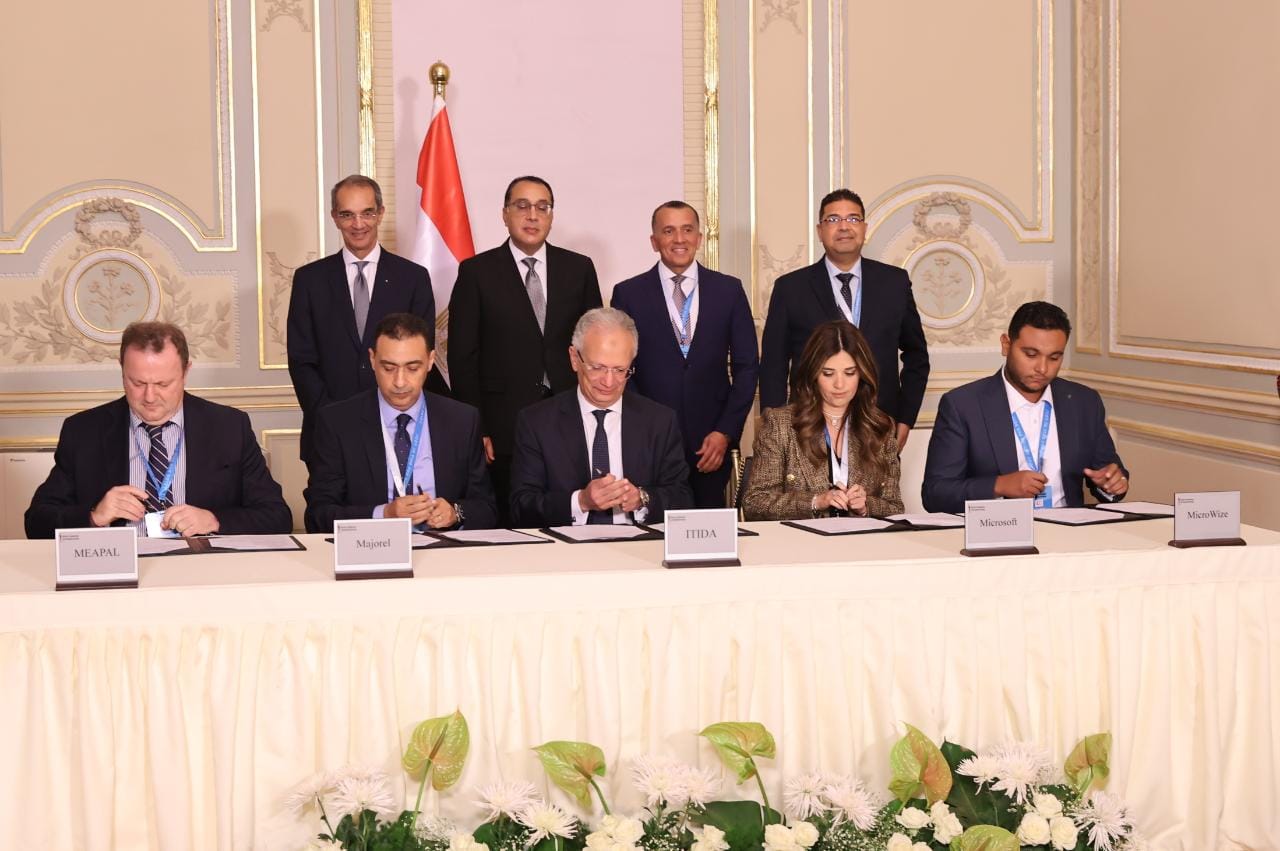 .