News
Banque Misr obtains the "ISO 9001: 2015" certificate in the field of internal auditing as the first bank in Egypt by the internationally leading TUV southwest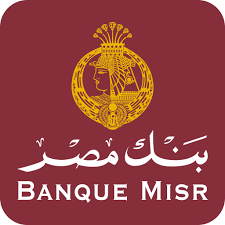 Iman Al-Wasli and Fathi Al-Sayeh
Banque Misr – the internal audit sector – recently obtained the ISO certificate 2015: 225″ in the field of internal auditing by TUV southwest, which is specialized and internationally leading in the field of testing, inspection and auditing and is recognized by the Egyptian General Organization for Standardization and Quality. This certificate is granted after verification by the donor From auditing and reviewing all internal policies and procedures and that they are in line with internationally approved standards and foundations in global management systems.
Mr. Mohamed El-Etreby – Chairman of the Board of Directors of Banque Misr indicated that this certificate is an affirmation of the bank's success and effectiveness in managing its operations and banking services and a reflection of its leadership E in managing its operations and providing all banking services to its broad customer base amounting to more than million customers with the required efficiency and quality in order to serve and protect The national economy, and supports the bank's role in the field of sustainable development with all its elements, environmental, societal and governance (ESG), as well as its role in achieving financial and banking stability and maximizing the return on invested capital.2022
For his part, Mr. Mohamed Yehia Ahmed – Head of the Internal Audit Sector at Banque Misr stated that this international appreciation comes as a direct result of the support of the bank's senior management. And the Audit Committee and the Board of Directors and the efforts of all colleagues working in the internal audit sector.
(The bank's obtaining of this international certificate is a continuation of the bank's successes in the field of internal auditing, as the bank previously won the award for the best bank in the field of internal auditing – Egypt for two years 225 and 2015 from the International Business magazine, and the Bank's obtaining these awards and certificates is a true translation of the efforts made and the efforts made. Continuous modernization of work systems to ensure that the means are prepared towards achieving the highest rates of performance.
Banque Misr always seeks to update its internal operations and systems continuously to keep pace with developments on the scene, and the bank is always keen to provide its human cadres with continuous and specialized training on the latest international practices in this field and improve the ability to work in different situations, and reduce the occurrence of disturbances Operational and continuing to provide all banking services to customers of the highest quality, as well as the ability to meet the requirements of internal control of products and services provided by the bank to its customers.