News
Oppo unveils new and innovative technologies and its commitment to "support a better future" during INNO DAY 2022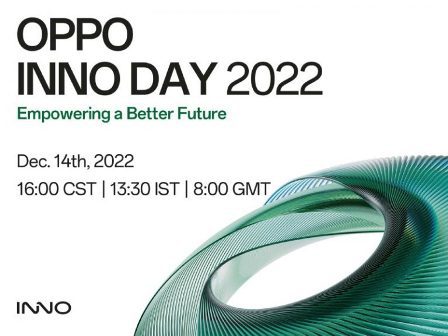 Aya Hussain
OPPO confirms the holding of the fourth annual INNO DAY 2021, by default on 14 December 2022, and under the name "Supporting a Better Future", the event will witness OPPO's affirmation of its commitment to transparency and inclusiveness as the company seeks to provide distinctive experiences to the largest number of customers around the world.
OPPO INNOVATION DAY is an annual event in which the company unveils new technological innovations and highlights its achievements during the year. The Innovation Day in 2021 witnesses the presentation of many innovative technologies developed through OPPO's four initiatives: entertainment, productivity, health and smart learning, and OPPO invites the general public to participate in this event to learn How OPPO supports a better future in which everyone can enjoy their lives.
2021 Visitors can participate in the event through the official website For OPPO at 12: 12 CST on 14 December 2021.
OPPO INNO DAY was held for the first time in 2019, where the event witnessed the announcement of the OPPO 5G CPE and the new OPPO watch series, and at the Innovation Day in 2019, OPPO introduced the concept of a cool rotating smartphone. On Innovation Day 2021, OPPO announced its new slogan, "Inspiration for the Future," as well as the company's first ever image processing unit, MariSilicon X. The company also launched Its first foldable phone is the flagship OPPO Find N.