News
The Minister of Health is discussing with an American company specialized in medical investments the development of health facilities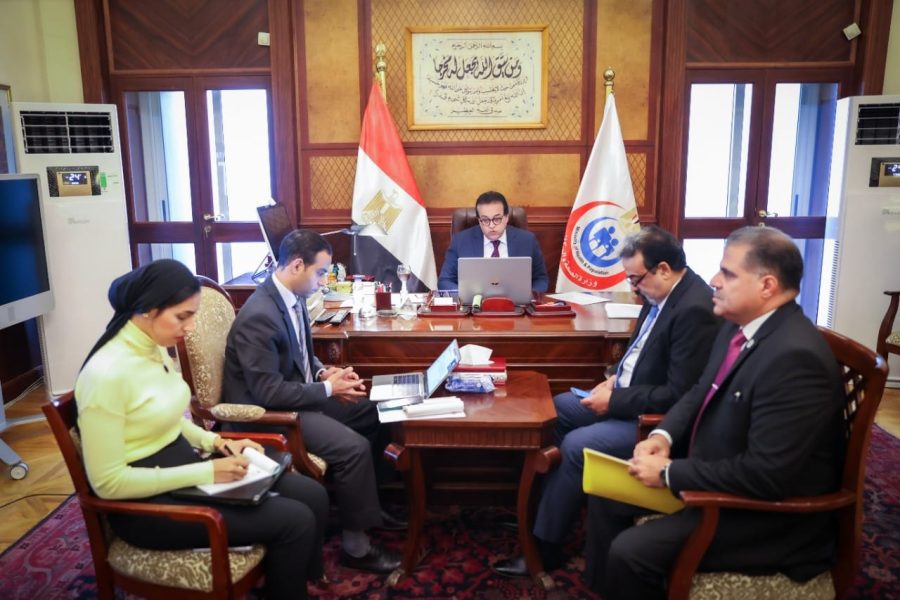 Aya Hussain
Dr. Khaled's contract Abdul Ghaffar, Minister of Health and Population, held a meeting with representatives of the Hellenic Healthcare Group, the American company specialized in medical investments, via video conference technology, in the presence of Dr. Muhammad Zaki Al-Sudani, Chairman of the Board of Directors of the treatment institution, to discuss developing and raising the efficiency of medical facilities.
At the beginning of the meeting, the Minister of Health and Population appreciated, Bilateral relations of cooperation between the two sides, stressing the need to continue building bridges of support and cooperation, and exchanging experiences in the medical field, in a way that contributes to improving the health system.
Dr. Hossam Abdel Ghaffar, the official spokesman for the Ministry of Health and Population, indicated that the meeting dealt with developing and raising the competencies of health facilities, and partnership in the field of hospital management, He added that the two sides discussed setting specific plans to study the medical needs and services in all centers, units and hospitals affiliated to him The Ministry of Health and Population, in all governorates of the Republic, in a way that guarantees facilitating the Egyptian patient's access to his medical service, with the highest quality.
3516731277773541954 Abdel Ghaffar explained that the minister emphasized the importance of sharing and exchanging experiences, visions and technical advice in the field of developing medical facilities, provided that Heliopolis Hospital is the first target project for development studies. By developing a specific plan aimed at raising efficiency and providing health services commensurate with international quality standards, indicating that the minister affirmed his keenness to overcome all challenges that may face the progress of work with development plans, and to provide all the needs and support necessary to improve the health sector.
He continued that Dr. Khaled Abdel Ghaffar discussed the strategy To train and raise the efficiency of the medical and administrative personnel working in the health system. He also reviewed the models and experiences of successful countries in this regard, and directed the need to benefit from these experiences.