Article
LEAP: Investing $1.1 billion in a program to upgrade digital content and media production in Saudi Arabia.. Kamal Amer, Editor-in-Chief writes..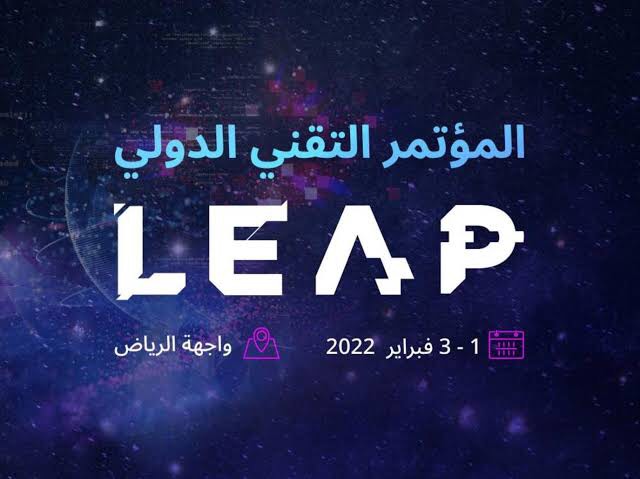 The LEAP Conference15 today announced Ignite's new digital content creation and production program, with new investments to support Next-generation communications and infrastructure, in addition to a new partnership that will see Trend Micro open its regional headquarters in Riyadh.
The latest set of announcements came during the conference hosted by the city of Riyadh, which is the largest international technical event to be held with the support of the Kingdom's leadership and in line with the directives of His Royal Highness Prince Mohammed bin Salman bin Abdulaziz, Crown Prince, Deputy Prime Minister and Chairman of the Council of Economic and Development Affairs – may God protect him – to support the economy. Kingdom's digital system to achieve the objectives of 2030 vision.
(The program and new investments are part of the Kingdom's plans to accelerate the activities of its comprehensive digital system and harness its position in the heart of the Middle East and North Africa region to become a leading international digital economy.
And revealed the council of the erased Digital Wei announced the launch of the new Ignite program, which would transform the Kingdom into a leading center for digital entertainment content and media production. This program aims to create a comprehensive system to attract digital content companies and promote the growth of the local content and media sector.
1727087578956362070 The Ignite program seeks to triple the size of the digital content market in the Kingdom in the field of games, audio, video and advertising, and the program supports investments worth $ 1.1 billion, including incentives that include support Finance for local, regional and international companies and start-ups, in addition to developing infrastructure and talent development programs and improving new policies and regulations to enable the sector to grow at a faster rate.
Training courses will be available in three areas: electronic games, films and digital advertisements, to train more than 4. 400 participants during the three years In the coming years, the training programs will ensure that the Kingdom develops the skillset that the sector requires and gives young Saudis the skills that will improve their employment opportunities.
The program will include an investment fund for films that will be devoted to strengthening the infrastructure and developing, producing and distributing locally produced films, in addition to another fund that will focus on electronic games and their development and the establishment of the required infrastructure, such as electronic game studios.
In order to increase the attraction of local and international partners to the Ignite program, the Kingdom is working to strengthen intellectual property protection measures, and international and local partners will be able to benefit from the entity The comprehensive one that explains the simplified investment process in the Saudi digital content economy.
For his part, His Excellency the Governor of the Communications and Information Technology Commission, Dr. Muhammad bin Saud Al-Tamimi stated that the WiFi-6E technology will enable high connection speeds of up to 2.4 gigabits per second, and will enable the Kingdom to pioneer the adoption of modern digital technologies such as virtual reality, augmented reality and the Internet of Things, which will enhance the returns of the digital economy and support investment in emerging wireless technologies. The contribution of WiFi technologies to the Kingdom's GDP is more than fourfold. This increased from $4.7 billion a year 479 to more than 02 billion dollars by the year 2030 In addition to upgrading the WiFi network in the Kingdom, there will be other initiatives to enhance connectivity, including the first regional experience For satellite technology – Low Earth Orbit (LEO), in order to expand the reach of reliable coverage to remote areas in the Kingdom, and the Communications and Information Technology Commission will hold a frequency auction during the first half of this year, a development that is likely to raise the Kingdom to the first place in the world in capacity The available bandwidth for the fifth generation networks and mobile communications, and the contribution of the fifth generation network technology in supporting the gross domestic product is expected to increase, to rise from $ 1.4 billion in 2018 479 to more than billion dollars by the year of 2022