Market
PayMint, a financial technology startup, signs a cooperation protocol with a commodity exchange to develop an internal financial payment system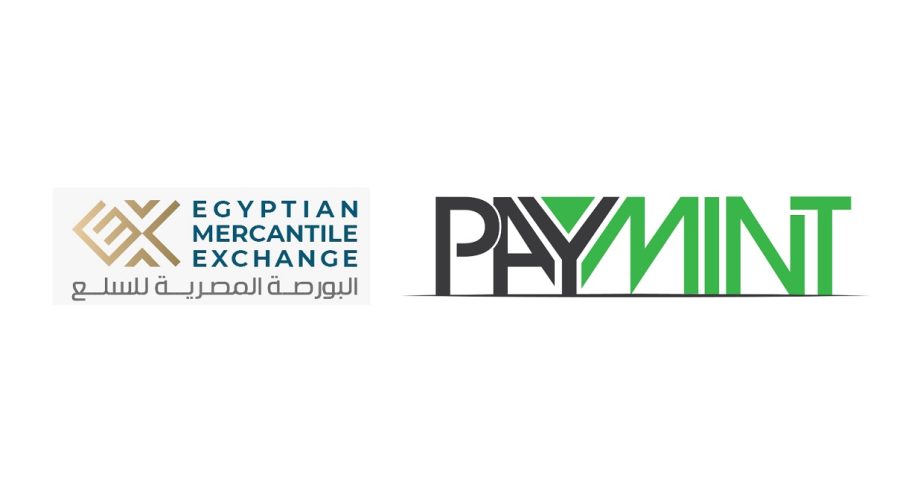 Eman Al-Wasly Cairo Dec 2022 960256
– In a step that reflects the expansionary vision of both the Egyptian Commodity Exchange and the emerging financial technology company PayMint, and the growing role of emerging companies in the Egyptian economy, the emerging financial technology company PayMint announced the signing of a cooperation protocol with the Egyptian Commodity Exchange Company, To develop the internal financial payments system for the Egyptian Commodity Exchange, with the aim of contributing through innovative solutions to developing the infrastructure of the internal trade system and supporting the Egyptian government's vision to protect small farmers and producers, and building an electronic platform with the latest technological systems that allow commodities and classify them in the form of an organized market that contributes to Supporting the competitiveness of small producers and farmers.
This step is a continuation of the efforts and developments made by the company PayMint financial technology since its inception in 2019, as it has become one of the most important supporters of the electronic payments sector by expanding the provision of services to small and medium enterprises on the level of payment of salaries, working capital financing and supplier payments; The move comes nearly 6 months after the company secured a seven-figure funding round from AUR Capital Group's AUR Fintech Fund.
In his comment, Mr. Mohamed Rabie, Managing Director of PayMint, said, "We are pleased to succeed in completing this partnership with the Egyptian Commodity Exchange, in order to achieve integration and joint action between the large entities through which the state aims to control and regulate the markets. , and among emerging companies that promote the process of development and digitization through innovative and non-traditional solutions and provide solutions for electronic financial payments for dealers with the Egyptian Commodity Exchange."
The Managing Director of PayMint stated, "We will work to create an advanced platform for financial payments for the Egyptian Commodity Exchange according to the latest developed global systems in this field, which makes us a reliable part of the integrated electronic system managed by the Egyptian Commodity Exchange, and we work We are currently seeking a new financing round in order to support our expansion plans in the field of electronic payments and financial technology, and to move forward towards more partnerships."
For his part, Mr. Mohamed Yehia, Vice Chairman of the Board of Directors of PayMint, said that startups have become It plays a vital role in supporting economic development efforts in Egypt through its solutions in various fields, as well as through partnerships with major entities, which reflects the supportive environment provided by the Egyptian state for the growth and development of startups and entrepreneurs. PayMint was founded in 2020, At the hands of a number of banking and technological expertise, and former officials in government agencies as well as the Efinance Group for Financial Investments.
The Egyptian Commodity Exchange Company was established in 2020 with a capital of 60 million pounds, and its ownership structure is divided between the Egyptian Stock Exchange, the Internal Trade Development Authority, the General Authority for Supply Commodities, the Holding Company for Silos and Storage, a number of commercial and investment banks, Misr Insurance Holding Company and Misr Clearing Company