News
"Discounts of up to 70%" "Amazon" reveals Ramadan offers in Egypt
Aya Hussain
Days of the holy month start from March and lasts for ten days and includes offers on more than 30 A category of products including consumables, appliances, kitchen utensils, household items, fashion, etc.
Amazon.eg customers also enjoy an instant discount 18 % and installments 30 A month without interest with a number of banks, including Banque Misr, Arab Bank and Bank Audi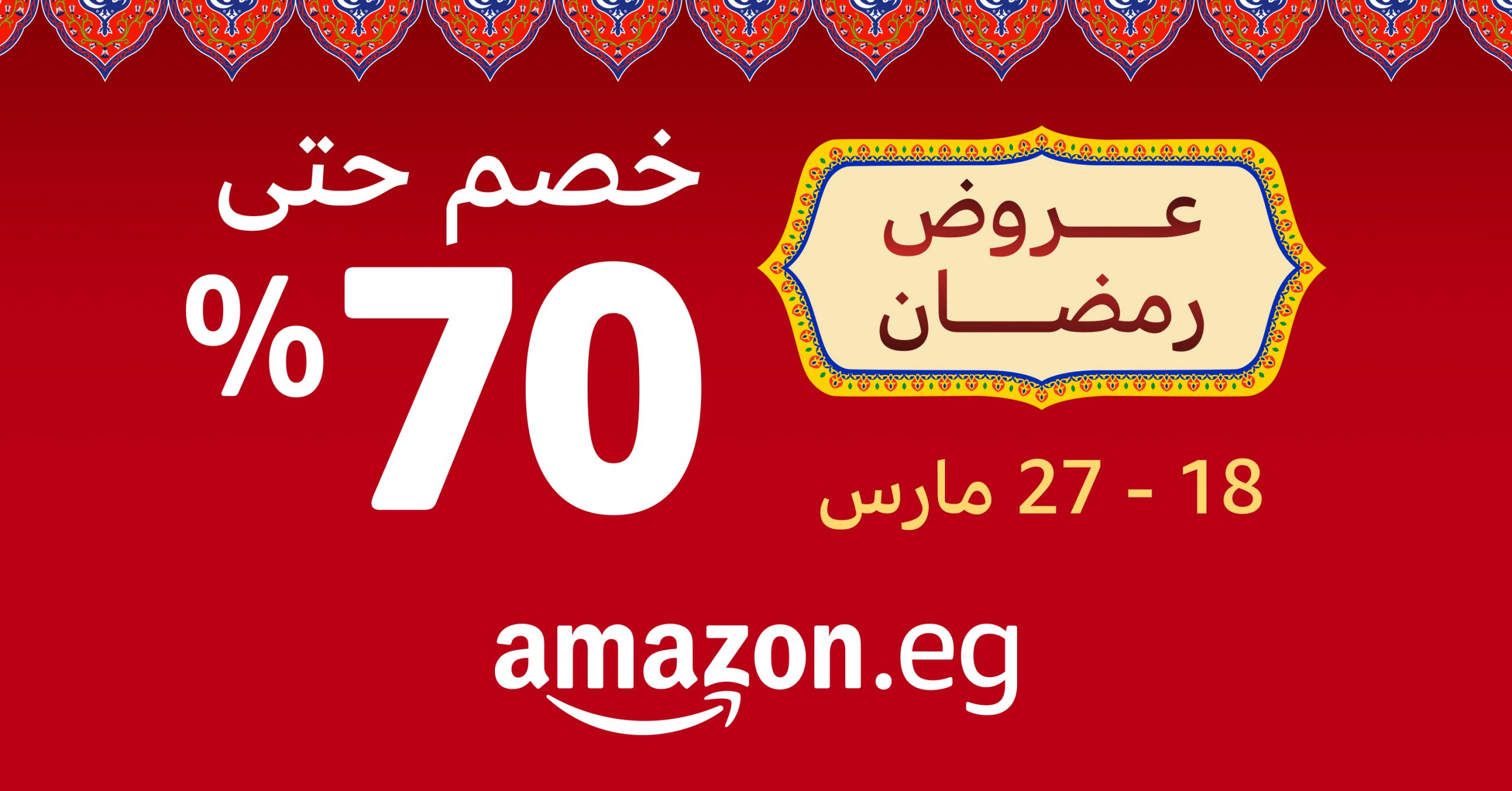 Discovered today Store Amazon.eg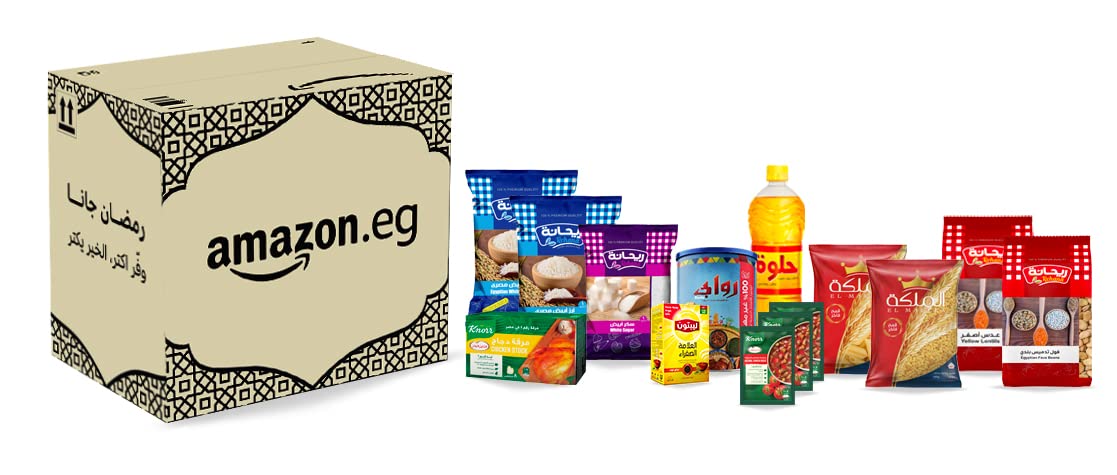 Announcing the launch of new discounts during the holy month of Ramadan, starting from midnight 18 March until 27 This March. The new sales include a wide range of product categories with thousands of special offers on consumer products, appliances, kitchen utensils, cooking supplies, household items, fashion, and more.
(These discounts come with the aim of giving customers an opportunity to save on purchasing all the products they need in preparation for the holy month. Those who shop on Amazon.eg have the opportunity to explore thousands of special offers, with discounts of up to 199 % of their basic needs during the holy month of products from local and international brands, including That's Michael Kors, Samsung, Adidas, Reebok, Andorra. Customers who shop on Amazon Egypt during the sale period can also contribute to supporting local businesses by visiting the People of the Country shopping page to support local merchants at www.Amazon.eg, which offers a range of products provided by local companies and institutions such as Shana Bait Al Tabeera to sell high-quality natural honey and Lapis Lazuli to sell high-quality non-stick cookware, among many other local brands.
Commenting on this, Omar Al-Sahi, General Manager of Amazon Egypt, said: "We are very proud to start Ramadan offers for the first time on Amazon Egypt, which will include big discounts. It will include a range of products, which will help our customers save a lot of time and money, and our customers can also buy essential goods for themselves and their family in this holy month through various local and international brands to meet their daily needs during Ramadan, and we will continue to provide a unique shopping experience for all Amazon customers .eg through various offers and events, such as Ramadan offers, through which we offer our customers convenient options, low prices, and delivery options rent. "
Amazon Egypt customers who use Banque Misr, Bank Audi, and Al Ahli Bank of Kuwait cards will receive And the27 March, on additional instant discounts by 08 % on minimum orders 274 Egyptian Pound. Customers who use CIB, Banque Misr, Arab Bank and Bank Audi cards will also be able to install their purchases without interest for a period of up to Months.
The Holy Month of Ramadan offers on Amazon.eg
Ramadan offers will include a variety of discounts, to help customers get great savings on their orders during the holy month.
The list of the best offers includes:
Ramadan Box: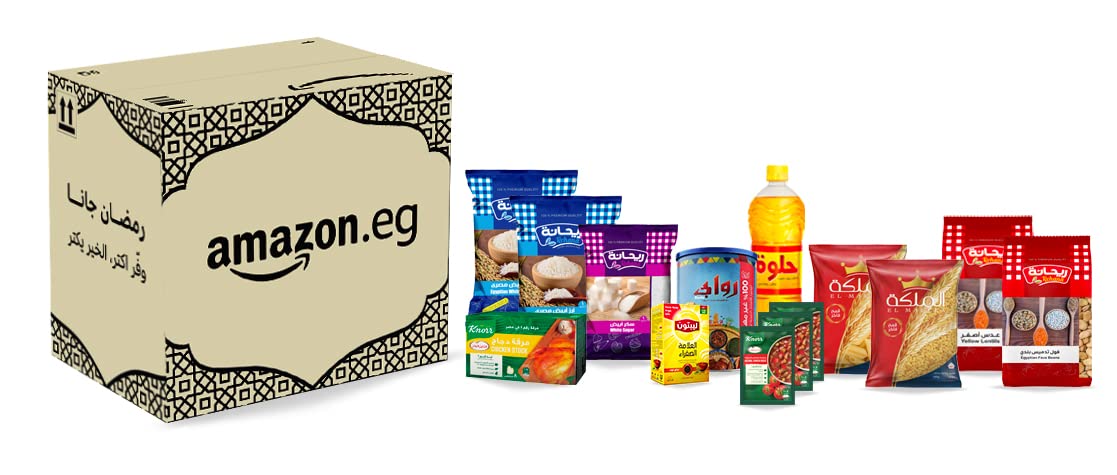 On the occasion of the holy month of Ramadan, the month of giving, Amazon.eg offers our customers a box Ramadan filled with daily essentials during this holy month at an exclusive price on Amazon.eg 400. Egyptian pounds. Our customers can purchase a Ramadan Box to be sent to a charitable organization or a needy family before Ramadan anywhere across Egypt. The Amazon Ramadan Box contains 08 a product of basic household necessities such as 1 kg of rice, And the 274 gram of pasta, 1 kg of sugar, and A gram of butter, in addition to beans, oil, lentils and tea from well-known brands such as Al-Maleka. Rehana, Lipton, Helwa, Rawabi and Knorr.

Electronics:
Our customers will be able to get Samsung screens inch HD LED at low price 1417899 Egyptian Pound.
Our customers will be able to get Kayzon screens 40 inch HD LED price Egyptian pounds, with a discount of up to %.
Our customers will be able to get Anker Magnetic Foldable USB Charger for iPhone at the price of Egyptian pounds, with a discount of up to %.

Our customers will be able to provide 42 % on JB headphones The.
Home and Kitchen Supplies: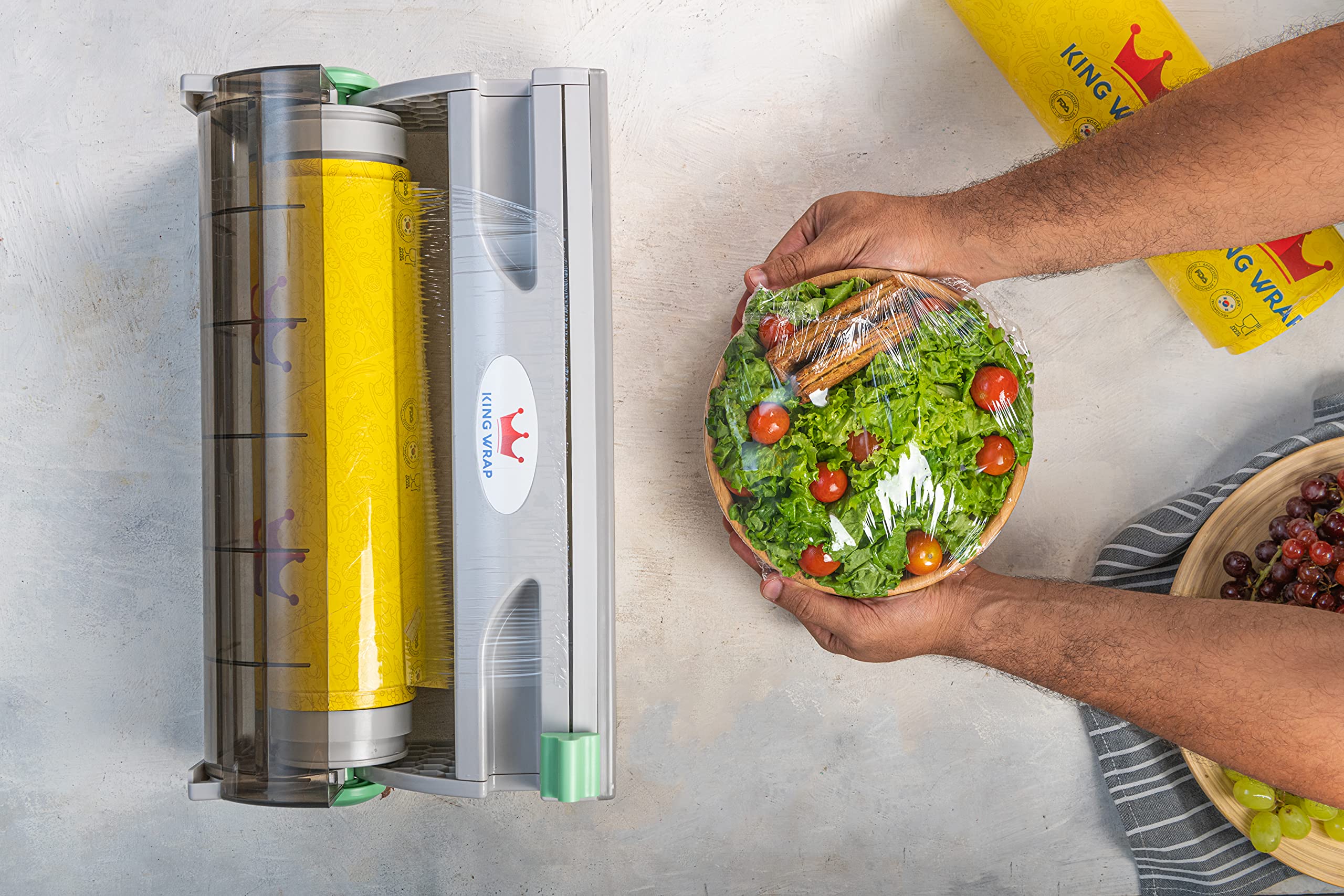 Our customers can provide % On food items, such as Sheraton Natural Ghee, at a price 396 Egyptian Pound.

Our customers can provide % when they get a dispenser of easy-to-cut thin plastic rolls with what King cutting machine for a price 600 pounds.

Our customers can provide 14% when they get dishwashers from Beko. Our customers can provide 46% when they get the house cleaner from Frida.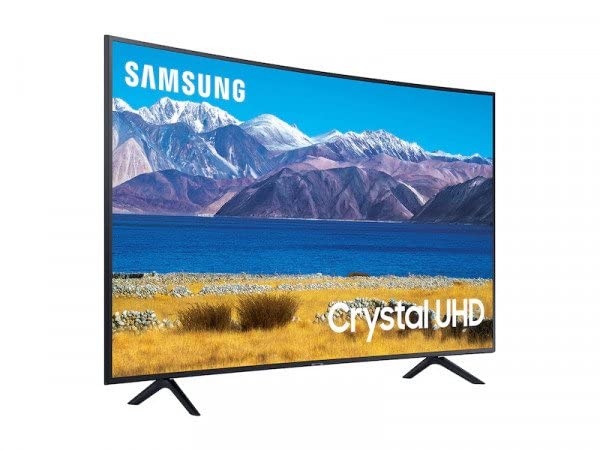 Personal care and beauty products: