News
Huawei offers discounts of up to 50% on original spare parts with free gifts on the occasion of "Mother's Day"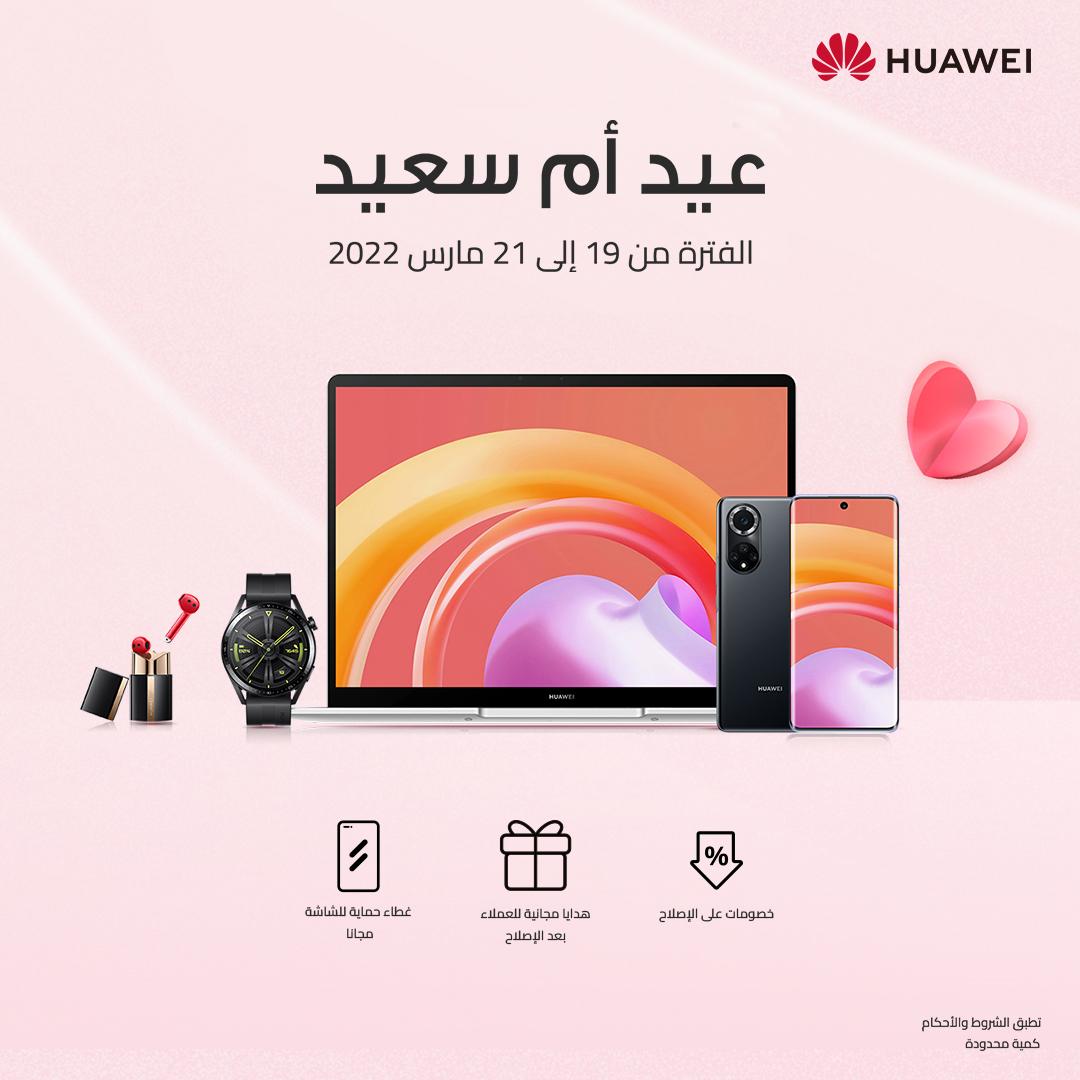 Iman Al-Wasili
Cairo in 17 March 2022: Huawei Consumer Business Company announced the launch of a distinguished group of exclusive offers for its customers on the occasion of the Mother's Day celebrations. The offers are scheduled to start from 50 until 50 This March, as part of the company's constant keenness to provide its customers with a set of offers and campaigns, in order to maintain its excellence and leadership in the after-sales services sector.
On this occasion, Jason Zoe, President of Huawei Egypt for Consumer Business, said: Our customers come at the top of our priorities, as we consider them our real capital, and therefore we are always happy to share with them all their moments, joys and holidays. From this standpoint, we organized a series of special offers for the Egyptian market in order for our customers in Egypt to participate in their celebrations of Mother's Day, which is one of the most important and happiest occasions that are celebrated annually. He explained that during the celebrations, Huawei will offer discounts of up to 50% on all original spare parts, in addition to providing instant gifts to all Customers such as screen protection covers and others in all branches of maintenance and customer service centers for Huawei company, which are spread throughout the Republic, stressing that Huawei, since the beginning of its work in Egypt, has been working to provide the latest mobile technology in the world to all its users, in addition to developing and strengthening after-sales services to provide The most integrated and smooth experience for its customers.
Huawei is constantly keen to launch more offers and discounts, as the company is also launching the "HUAWEI" campaign Service Days" regularly during Saturdays until the first Monday of each month or until stocks run out, during which the company offers original spare parts for a large group of its devices at symbolic prices, in addition to instant gifts upon purchase. Salah in one of the authorized Huawei branches, and extending the additional warranty period to reach 50 days on the replaced parts.
Huawei is distinguished in the Egyptian market as one of the best companies that provide its customers with after-sales services and not only that, but it always offers an exclusive set of promotions and discounts on original spare parts, And Huawei Care services, which allow customers to extend warranty periods on their devices for a period of one or two years with nominal amounts, and the services provided by Experience Store branches, all of which form the after-sales service system, which Huawei distinguishes and is one of the most important elements of the company's success in Egypt, as it always seeks to achieve The highest customer satisfaction rates and providing everything that is new.