News
A new promotional campaign launched by SAIB Bank for credit card holders on the occasion of Mother's Day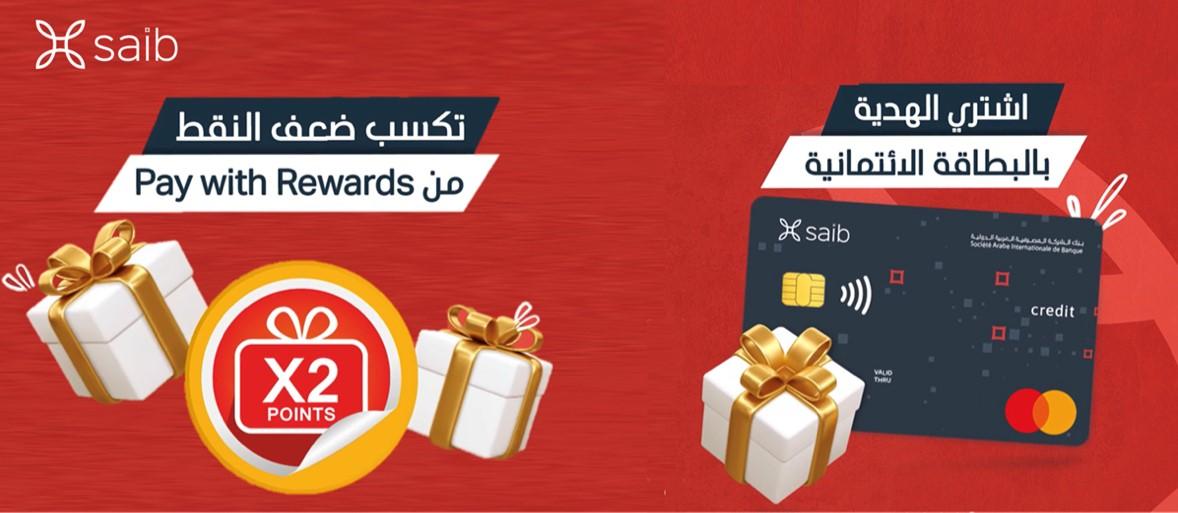 Fathi Al-Sayeh and Iman Al-Wasili

Saib Bank, one of the largest banks operating in the Egyptian market, launched a special promotional campaign for holders of saib credit cards (classic, titanium and platinum), on the occasion of the celebration of Eid Al-Fitr. The mother, which allows the card holder to enjoy double the number of points on the pay with rewards program in cooperation with the Master Card company when purchasing from clothing stores, accessories, and many other stores at various points of sale or online purchases during the period from 18 March until

March. This offer is considered the second offers of SAIB Bank that it offers to its customers during the month of March, coinciding with Women's Month and Mother's Day. The campaign aims To encourage them to increase the use of various saib credit cards in their various purchases, and to provide them with special rewards that are commensurate with their requirements. It is worth noting that saib bank credit cards give their holders many advantages, as the cards offer the longest grace period on purchases and cash withdrawals. The advantages of saib bank credit cards can be summarized in the following points:
A grace period of up to

days on cash withdrawals and purchases

.

The minimum payment is 5% per month.

Competitive monthly interest on cash withdrawals and purchases.

The possibility of using the cards inside and outside Egypt. 2022

The ability to use cards for online payments and purchases.

Executing transactions with government agencies that have POS points of sale, a feature network, or paying for services provided through government websites.

The possibility of issuing an unlimited number of additional cards for free.

The contactless feature and payment by swiping the card through the POS machine.

The possibility of issuing a SAIB bracelet for contactless payments

Rewards points, as the card holder gets rewards points for every EGP
Possibility to apply online and apply for Saib Bank credit cards.

The possibility of installments and obtaining discounts when making transactions.