News
Officials of the Ministry of "Housing" present investment opportunities to investment fund officials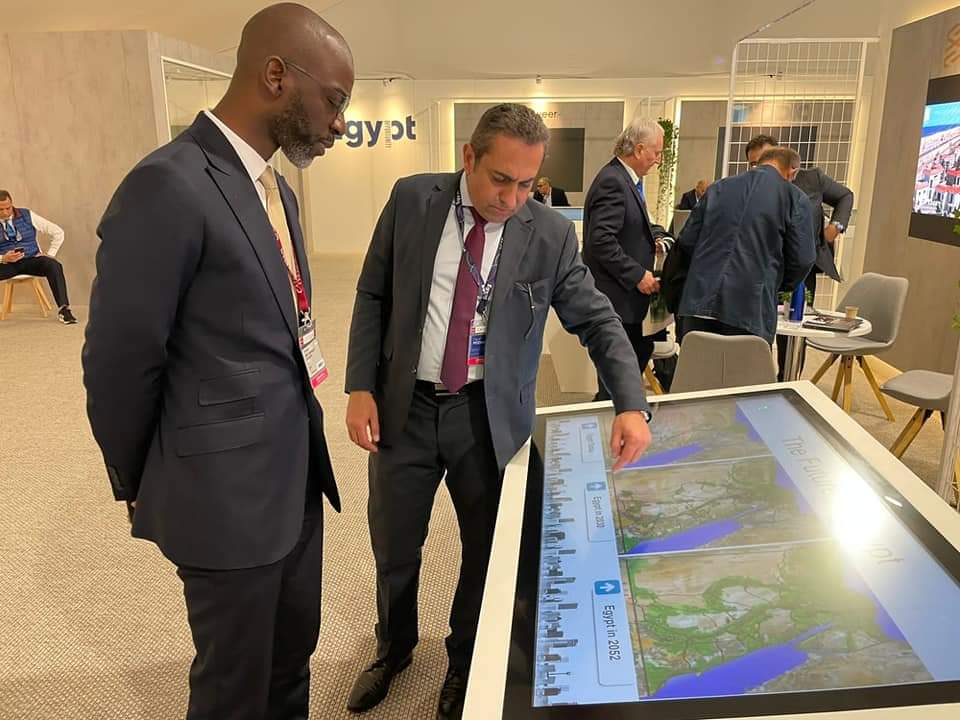 Aya Hussein
.. and fund officials praise the completion of projects in the previous period And they affirm: All opportunities are attractive and encouraging investment.
The Egyptian pavilion at the Mipim real estate exhibition in the French city of Cannes on its third day witnessed a reluctance Many officials of investment funds, government and real estate investors, where Eng. Khaled Abbas, Deputy Minister of Housing to follow up on national projects, met with the directors of the Belgian Investment Fund and the Sovereign Fund of the State of Gabon. Investment opportunities were presented in the new administrative capital city, and the central business district project, and its towers, were presented. , especially the iconic tower, the tallest tower in Africa.
Engineer Khaled Abbas indicated that the project contains administrative, residential and hotel buildings. And commercial, as he explained the central parks "Green River" project, its distinguished investment opportunities, and the components of the first phase of the administrative capital.
) as shown The Deputy Minister of Housing provided a summary of the new city of El Alamein and its components, the commercial district in El Alamein, the Latin Quarter and the heritage area. The projects of the new city of Aswan, the villas district and the Corniche were also presented, in addition to an explanation of the new city of Mansoura and a brief presentation of the rest of the fourth generation cities,
and the advanced implementation rates of projects during the previous period since 2019, and that there are projects that have been completed and most of the projects are about to be completed, and they were completed during The meetings presented several videos explaining the achievement in the fourth generation cities implemented by the ministry.
Each of the directors praised The Investment Fund in Belgium and the Director of the Sovereign Fund of the State of Gabon, with the achievements and progress that Egypt has achieved and the completion of projects in the period prior to what they were in 2019, as they expressed their desire to invest in Egypt, as all opportunities are attractive and encouraging for investment.