News
In continuation of the Ministry of Aviation's participation in the "Expo Dubai 2020" activities.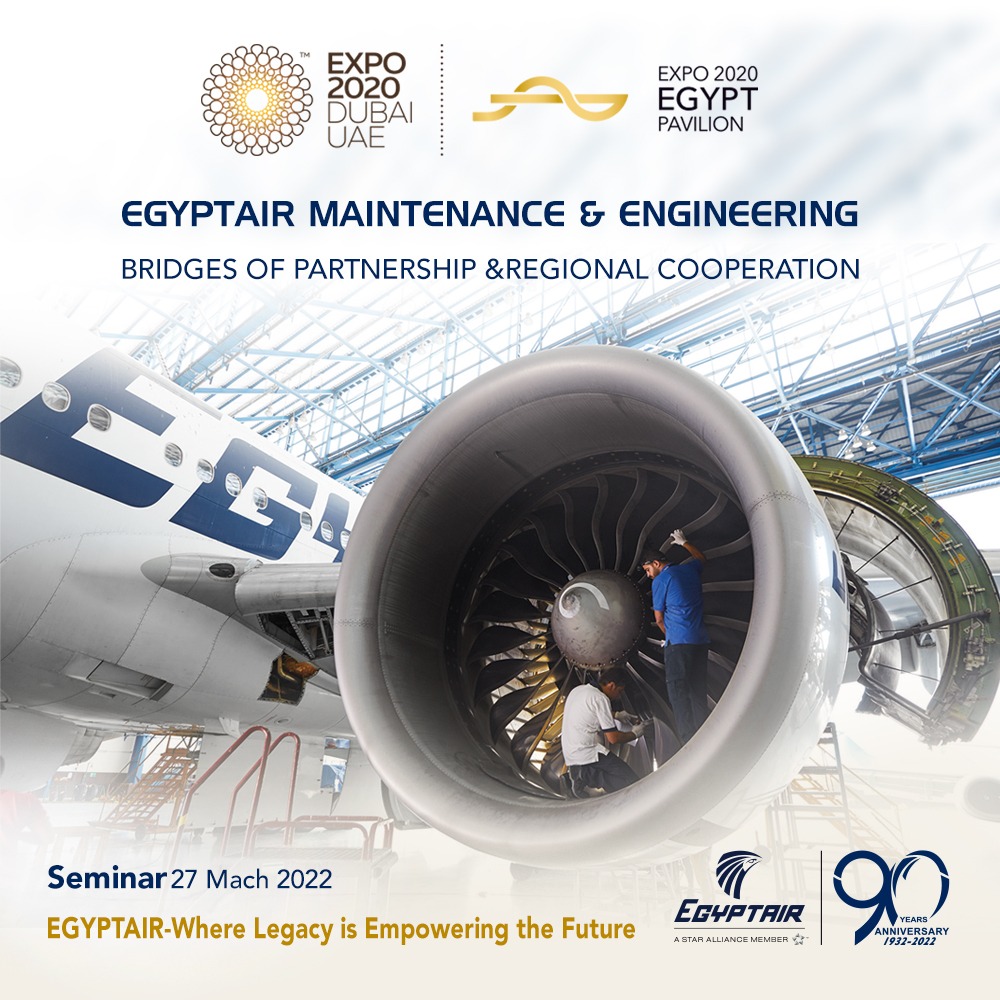 Ayman Al-Wasili
20220319 EgyptAir participates in two events on the establishment of a logistics area for air cargo And partnership in maintenance and artwork.
Cairo March 19, 2022
20220319 In continuation of the series of events organized by the Ministry of Civil Aviation during the "Expo Dubai 20220319" which aims to enhance opportunities Investing in the aviation sector in light of the directives of pilot Mohamed Manar, Minister of Civil Aviation, and coinciding with the 90th anniversary of the establishment of EgyptAir. The National Company held two events on the activities of EgyptAir for Air Cargo and EgyptAir for Maintenance and Technical Works, on 26 and
This March, with the aim of shedding light on the activities and capabilities of the two companies and their development projects, based on EgyptAir's strategy to attract more new customers, exchange experiences and enhance aspects of cooperation in the company's various fields and activities.
The event of the EgyptAir Air Cargo Company is scheduled to be held on 26 this March, under the title "Transforming Egypt into a logistics area in air freight" with the aim of Attracting new clients, marketing the company's capabilities, and presenting future investment projects for air freight within the framework of development projects in this important field. (While the following day will be held 27 the event of EgyptAir Company for Maintenance and Technical Works under the title "Bridges of Partnership and International Cooperation", during which the future plan of the company will be shed light on. Develop and grow the volume of its business and expand partnership agreements in the field of maintenance and technical works.
)