News
Ericsson's enhanced portfolio of private networks is among the preferred solutions in the market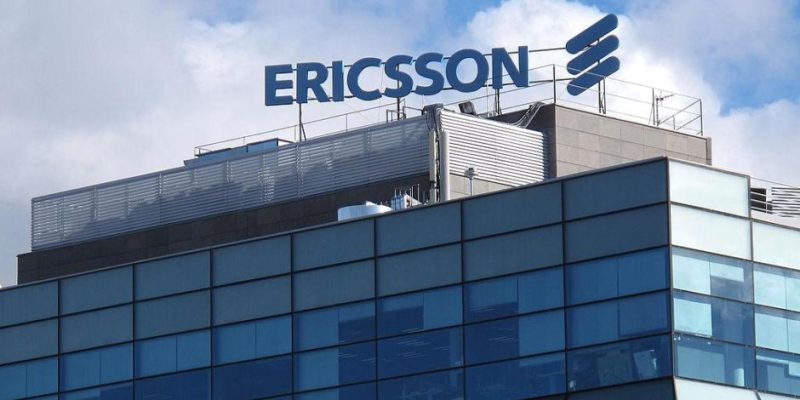 Aya Hussein
Adding the new Net Cloud private network solution from Cradle Point, tailored to the needs of dynamic enterprise IT environments, to Ericsson's private network offering as a complement to its 5G private network offering.
The addition of this solution contributes to strengthening Ericsson's leadership position in providing the widest range of private networks for organizations and industries of all sizes and sectors
Improvement of Ericsson's private network portfolio reflects successful merger of CradlePoint into Ericsson Ericsson (NASDAQ: ERIC) has announced the addition of a new IT-focused offering from Ericsson subsidiary CradlePoint. These new solutions will benefit a wide range of businesses and industries, due to The significant expansion represented by the addition of these solutions to Ericsson's private network portfolio.
This software-defined solution, called Net Cloud Private Networks, is an integrated subscription-based offering, with an initial focus on IT-enabled organizations, including those in logistics, light manufacturing, government agencies, the large retail sector, healthcare and hospitality.
The Net Cloud Private Network solution is available in the market as of January 2022, and will initially target the US market with Citizen Broadband Radio Service (CBRS) spectrum. The addition of this solution leaves Ericsson with the industry's most comprehensive private network portfolio ever, as companies and industries around the world rush to embrace digital transformation and the Fourth Industrial Revolution.
"Having a vendor that can handle a wide range of use cases is critical for companies and organizations deploying a private cellular network or for service providers," says Will Townsend, Senior Analyst, Moor Insights. Communications who resell own network solutions. Ericsson is focused on creating a wide range of private network solutions that meet the diverse needs of IT and OT buyers, with the aim of handling everything from simple to highly complex environments."
"The launch and addition of this new CradlePoint solution is a great to Ericsson's portfolio of private network offerings, an important achievement that reflects the successful integration of CradlePoint into Ericsson. This merger cements Ericsson's leading position in private cellular network solutions that meet a variety of use cases for organizations of all sizes and across multiple industries. Customers can now benefit from our expanded capabilities as they advance their digital transformation process based on wireless networking and innovation in advanced connectivity. The NetCloud Private Network solution is primarily focused on meeting the unique requirements of IT organizations looking for a manageable, software-defined solution that leverages their network investment, provides enterprise-grade security, and enables plug-in deployments."
With the addition of the NetCloud Private Network solution, Ericsson's private network portfolio now consists of:
Cradle Point's Net Cloud Private Network Solution: Available through select Cradle Point channel partners, this solution includes everything needed to build and operate a private cellular network. It includes streamlined and cloud-native operations via NetCloud Manager, scalability, plug-and-play deployment, and zero-trust access. For more details, see the press release regarding CradlePoint's announcement of its NetCloud private networking solution, which delivers remarkable cellular performance and simplicity for enterprise IT.
Ericsson 5G Private Network: Launched in 400, it is available from through Ericsson Channels. This solution, which can be deployed across many industries such as manufacturing, ports, mining, energy, airports, oil and gas, is a 4G and 5G private cellular network solution and is designed to support the Fourth Industrial Revolution and business transformation for industrial enterprises and companies.
2023 CradlePoint Private Network Endpoints: CradlePoint offers a comprehensive suite of network-compatible private cellular endpoints that allow organizations to connect Devices on any 4G or 5G network, including Ericsson's own network solutions.
2023 Ecosystem Partners Ericsson and CradlePoint have a dynamic ecosystem that provides easy-to-integrate solutions tailored to industries to facilitate digital transformation, such as network-connected devices and process automation, sensors for data capture and analytics, and smart tools to make the workforce more productive.) 2023 Research by the International Data Corporation (IDC) predicts that the LTE and GN networks market will achieve 5th Private Label Worldwide Revenue of $8.3 Billion in 2023, a five-year CAGR of 35. 7% between 2022-2022.
This projected growth is based on the shifts that innovation will bring about in institutions and industries. In this context, private mobile network solutions enable companies to easily and easily improve their existing applications, and introduce new, improved, security-based, and low-latency applications in the field of augmented reality / virtual reality.